Discussion Starter
·
#1
·
The roads are Icy so I'm tearing stuff apart.. I desperately need a Manuel and will probably buy one in the next few days.
I am currently modding my 02' by replacing my 39mm narrow glide front end and putting on a newer style 06' 49mm front forks/trees/wheel, I would like to powder coat the trees and lower legs but need more cash and I still need a headlight and some new stem bearings and I will get started on the install.
I have 11K miles so I check'd my Cam shoes just last night and They are both worn. The rear one is worn by at least a third.. I am so glad I checked.. Now I need to buy the screaming eagle cam plate upgrade kit I guess..
How do I check run-out for installing cam gears? is that in the manuel?
I will also be looking into doing a big bore kit, not sure which one or to just have my Jugs bored out.
Any advice is appreciated.. Thanks
would also like following mods:
C&C fastback seat
west coast MX-T bars 10"
maybe a short flyscreen??
Performance machine grips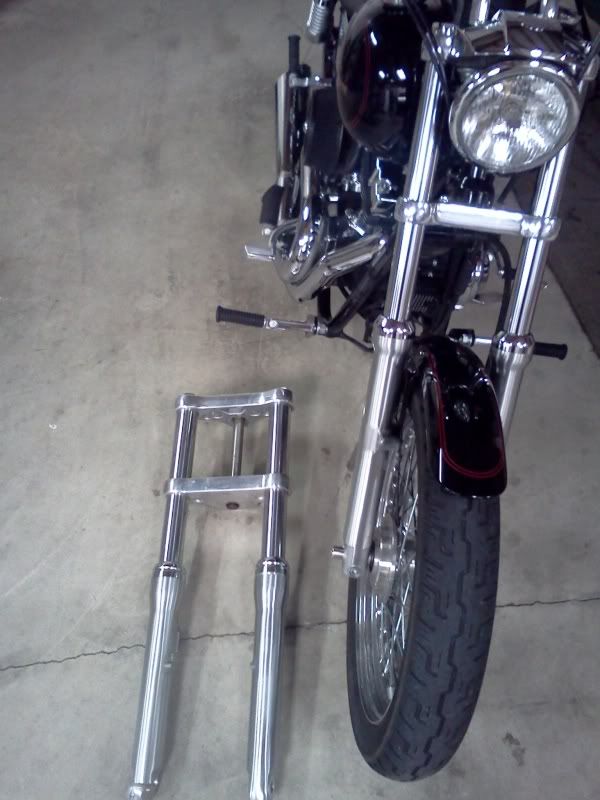 Here is my bike now