Discussion Starter
·
#1
·
98 Dyna Wide Glide
Hello,
I'm reassembling my trans after replacing the main drive gear, and I've noticed that my transmission sprocket spacer (on main shaft, inboard of transmission sprocket) differs considerably from what is shown in the manual.
As you can see in the photo below, mine is about 1/2" wide where the one in the photo ("5") seems something over an inch wide. Another substantial difference is mine is concave on the end that abutts the quad seal, but the one shown in the manual is convex.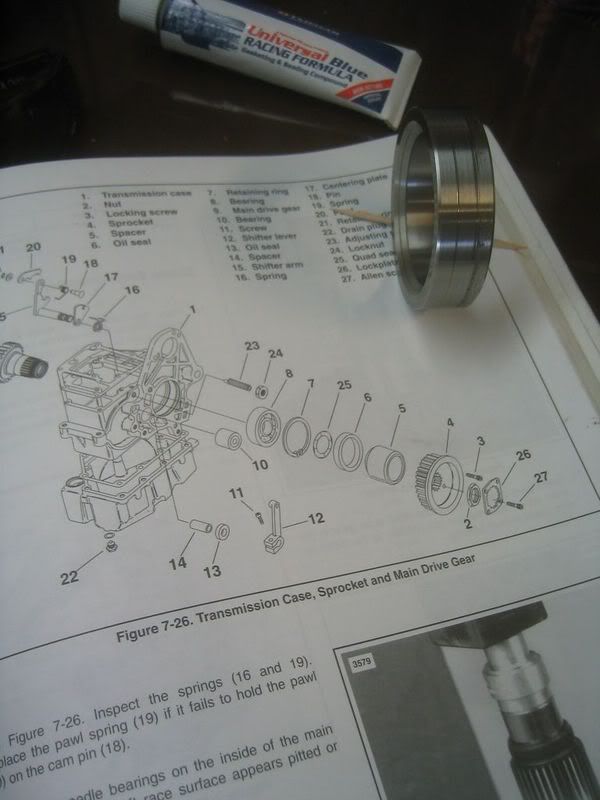 This shows what I believe to be the correct placement of parts relative to one another.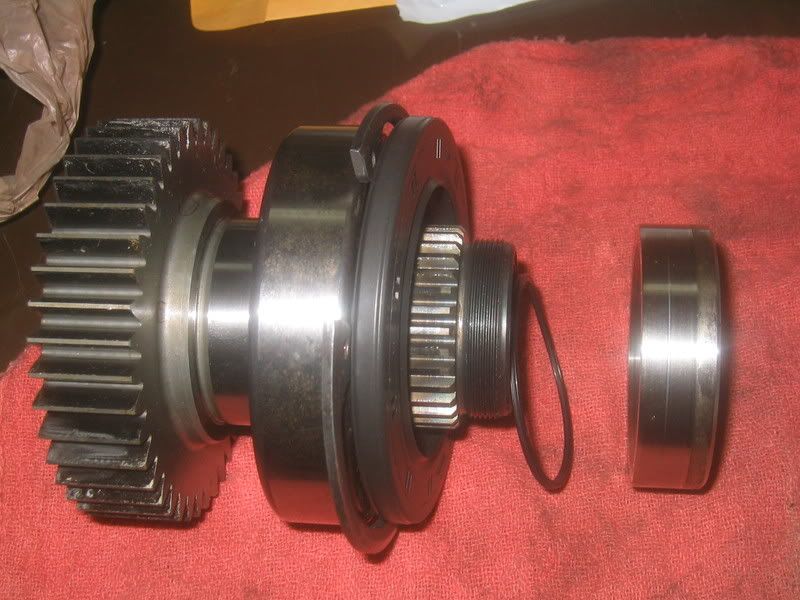 This shows the concave gring to my spacer.
I'm hoping for a good explanation from someone who's been there. Why the discrepency and am I okay with what I have?
Thanks!