Discussion Starter
•
#1
•
Took a 2-day ride with my oldest son this week... about 300 miles out to the other side of the Smoky Mountains and back.
Here we are packed and ready to go ... I'm the OldCoot with the full-face helmet ... my son is the cool guy on the Dyna ...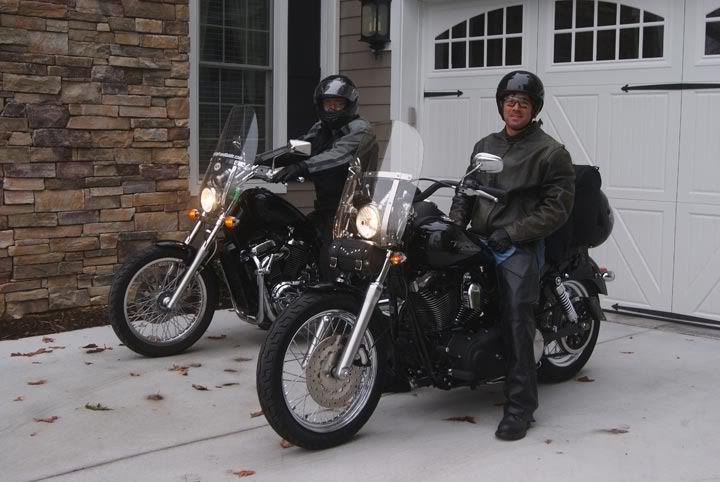 We left in the fog from up on our hill...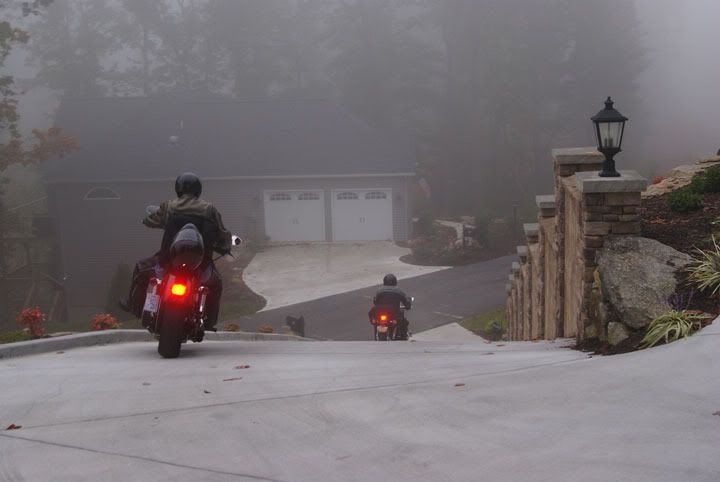 We stopped at Dry Falls on route 28 north of Highlands, NC, and a lady took a picture of the OldCoot and his handsome son...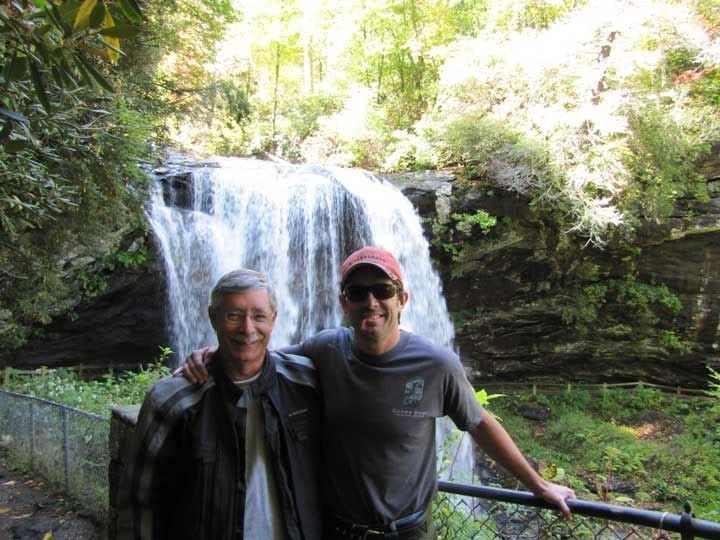 We stopped for lunch at Deal's Gap... is it me, does my son look like he's posing?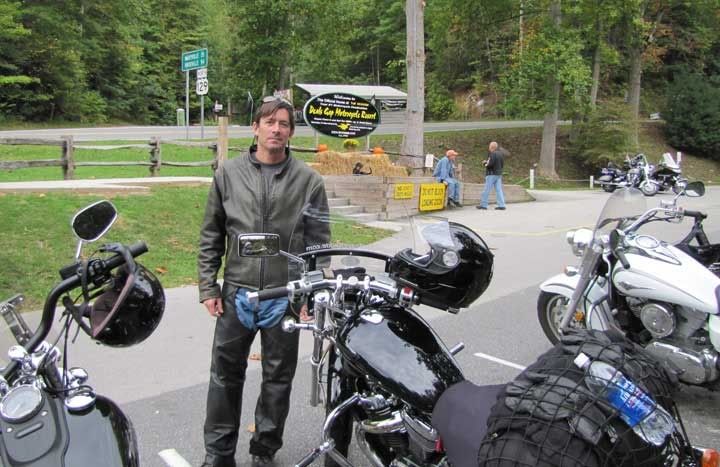 He's happy he made his first ride through the 11-miles and 300+ curves...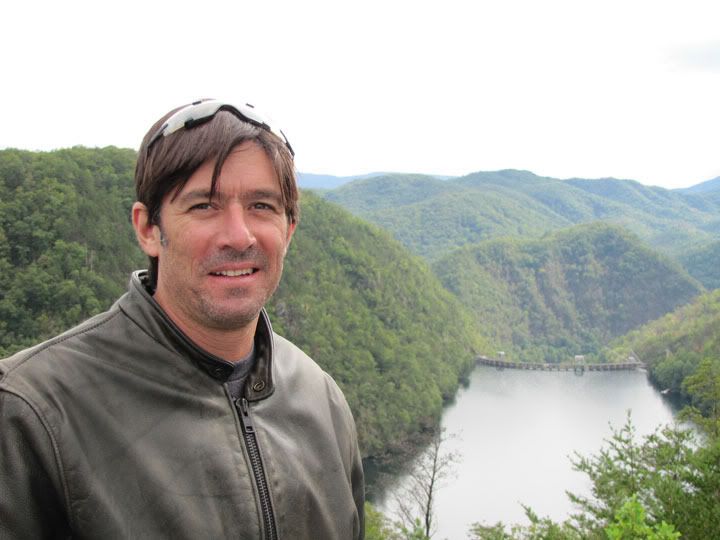 I asked this officer when he ticket riders (some of them were going pretty quick right in front of him) and he said they generally don't try to chase down riders... but cars are a different story...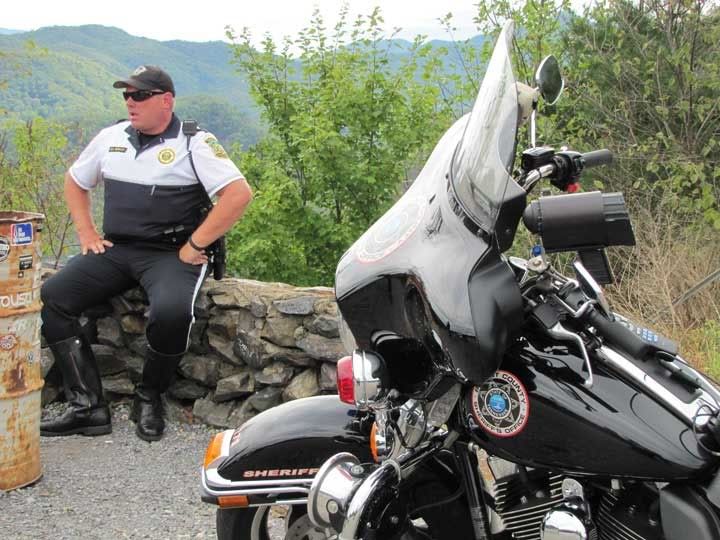 We rode on up to Townsend, TN, and stayed at the Tally Ho Inn... pretty clean old place... nice view from our balcony...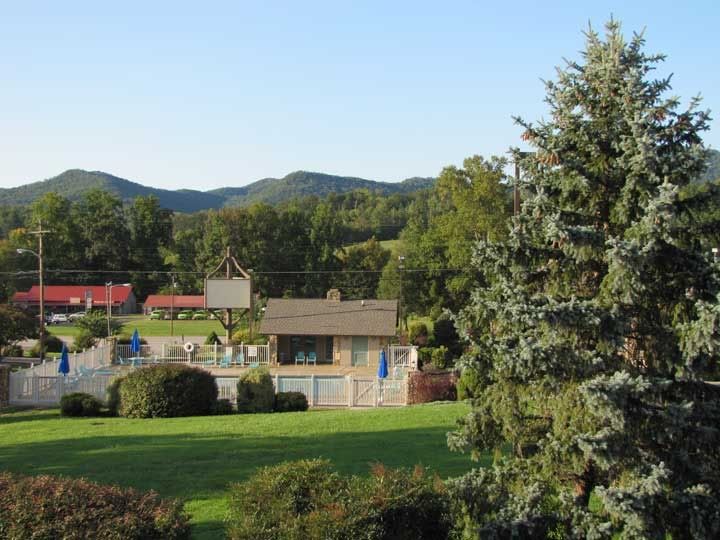 The next day we took a really nice long ride home... went through Cades Cove and we watched a bear climb down a tree right next to the road... and I didn't have my camera out!!
But we stopped later for a break and I took this picture... looks like the leaves have already started to change...