Discussion Starter
•
#1
•
Sorry I'm a few days late (work!), I'll let the poll run for two weeks as always. Here we go...
knightrodscott
2010 VRSCDX, one off pipe, thanks to toxic pipes in wi, varios others, 127 HP at rear tire, hog tunes stereo, many many personilizations, just a fun bike
TwiXted48
2011 XL1200X Forty-Eight
Vance & Hines 2-2 big radius exhaust, Screamin' Eagle heavy breather, Nightster seat, absent front fender. My first HD
gretsch58
1993 HD FXR Super Glide
Stock 1340cc motor and trans
Corbin Gunfighter seat
Kustom Khrome Werks Drag T-Bars
Arlen Ness 1/4 Fairing
Arlen Ness Front Cafe Fender
Arlen Ness side covers
Samson Staggered Tapered Exhaust
Progressive Rear Shocks, burly brand lowering blocks.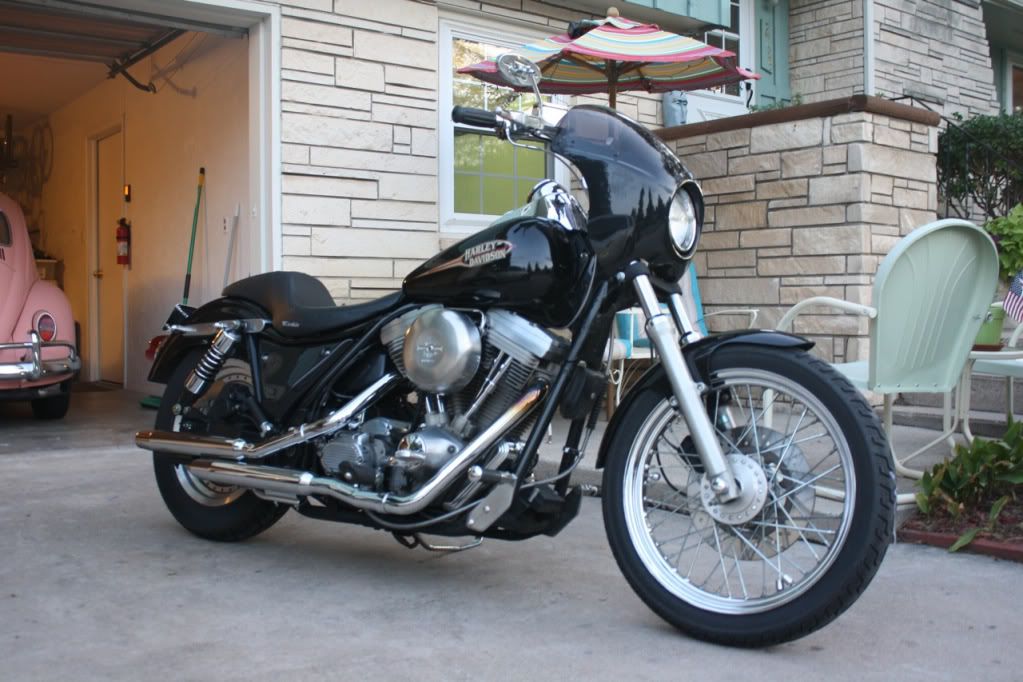 usosfamily
2009 Street Glide, with 23 inch front Wheel, Air Cleaner, Handles, Pistons, Custom Apes with matching front and back crash bars, Air Horn, LED lights all over, V/H Power Duals, Chrome Forks/Cans, chrome floor boards, Alpine head unity, full sound system, and much more...
erldawg
2008 Big Dog K9 EFI
S&S 1919cc
S&S .585 Cam
S&S Dual Runner
S&S VFI Module
Arlin Ness Mirrors
V&H Big Radius w/ BCT baffles
Baker DSSC Six Speed
johnny339
99 Softail custom. Its got 18 inch ape hangers, vance and hines short shots, S&S super E carb, Fatboy rear fender, Satin black paint
Fatboy Denmark
What du you think?