OK, heres the deal....
There is continued interest in VTF Site patches so I have decided make another 100.
This time I have created several designs and will let you vote on which patch to make. EVERYONE CAN VOTE. If you are not a premium member you can still vote by posting your choice in the thread.
Here are your choices.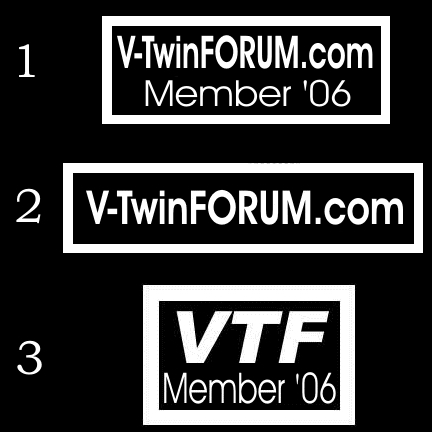 I updated the #1 choice with the '06