Discussion Starter
•
#1
•
I have put 180 miles so far on this repair and all is good
I have a 2006 FLHX and when I bought it the radio display would work initially at the start of a cruise but about a mile in it would start going out or scrambling up. I searched high and low for a repair that I could make on it but all I kept finding was people getting them fixed under warranty or sending them out for a $250 repair. I didn't think there was anything wrong that would warrant a $250 repair considering it would work then stop every cruise. I'm no expert but it sounded like a cold soldier joint and given the vibrations on the bike that was what I was expecting. Boy was I wrong... it was even easier than that to fix. Harmon Kardon decided that the connection from the display to the radio is made with slip connections so if you're handy you can fix your display in a few mins once you get the radio out. Unfortunately I didn't take many pics because I wasn't sure it was going to fix it but I put 5 mins of idle time in the garage and 30 round trip city miles on the bike and the problem didn't come back so I'm confident it's fixed now.
1) Remove the outer faring
2) Remove the 4 screws holding the head unit in
3) Remove the head unit and the rubber seal around the face plate
I'm not sure if you need to remove the top inspection cover and the CD unit from the radio (I did but I was inspecting to see what needed to be removed to get the display off)
4) Using a pocket screwdriver you gently pry up on the 6 points that hold the display on and gently wiggle and work the display off.
5) Using a pick set or a dental pick you will slightly bend each of the electrical tabs on the radio side of the display plug (don't get carried away just a little tweak is all you need to tighten the connection.)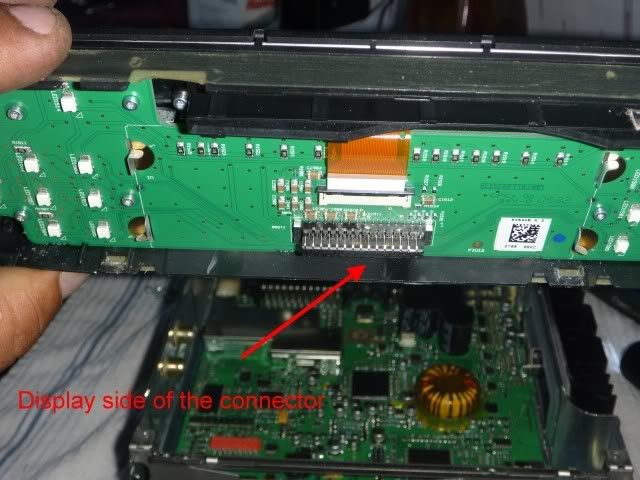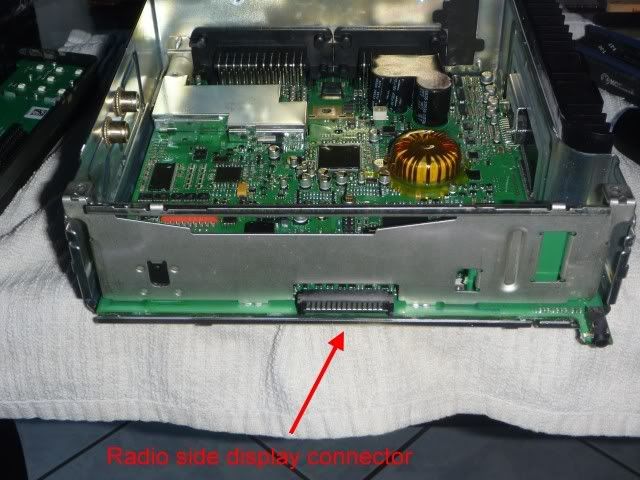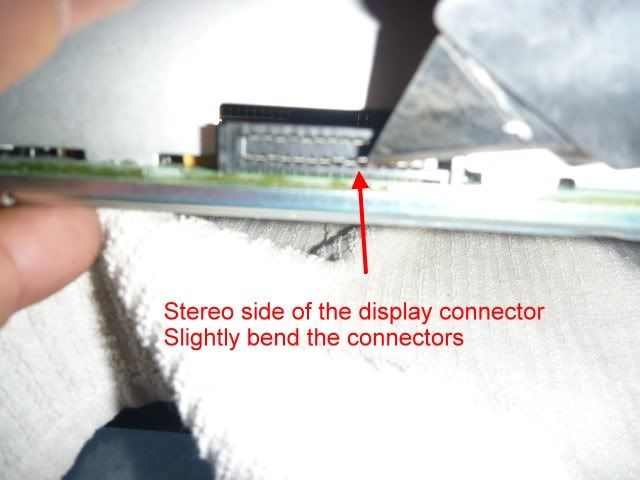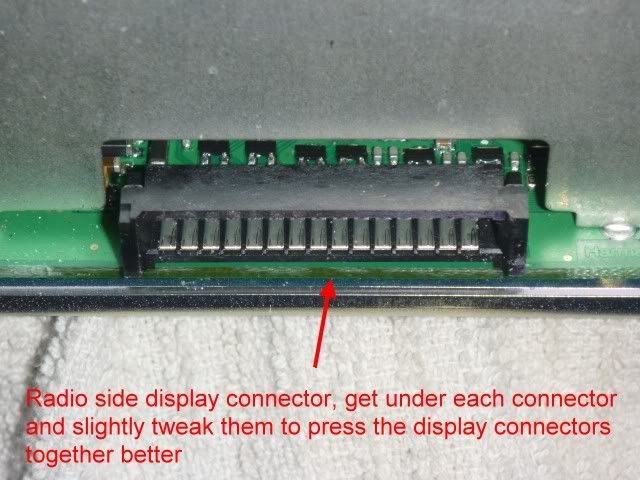 6) Not needed but if you have some die electric compound put some on the connection and reassemble the stereo. Do NOT force the display back on the radio, if it won't snap back on easy you may have bent the pins too much and you will need to go back and check them (electrical silicon grease found at Radio Shack or Advanced Auto Parts)
7) Reinstall the head unit
Step 8 involves you treating yourself to the a nice steak and the beverage of your choice because you just saved yourself $1000 on a new head unit or at the very least $250 to have the repair made at Iron Cross Audio.