I have for sale a chrome rear caliper. The drag specialties part # is 1203-4401..It is brand new in the box. Only used for test fitting on a Thunder mountain and it didn't work out. Comes with new pads as well as all the hardware needed.
Fits 00-05 FXST
00-07 FLST
New retail is 239.95
I will sell for 175.00 shipped to your door. USA only!
MAUSHARDT AT GMAIL DOT COM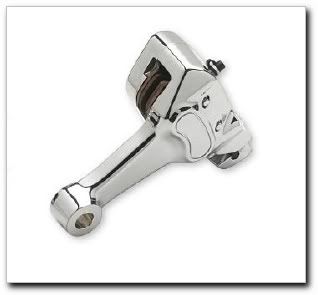 Harley Harley-Davidson Heritage Softail - FLST 2006
Harley Harley-Davidson Heritage Softail Classic - FLSTC 2000-2006
Harley Harley-Davidson Heritage Softail Classic (EFI) - FLSTC 2007
Harley Harley-Davidson Heritage Softail Classic Injected - FLSTC I 2001-2006
Harley Harley-Davidson Heritage Softail Injected - FLST I 2006
Harley Harley-Davidson Heritage Softail Springer - FLSTS 2000-2003
Harley Harley-Davidson Heritage Softail Springer Injected - FLSTS I 2001-2003
Harley Harley-Davidson Softail Deluxe (EFI) - FLSTN 2007
Harley Harley-Davidson Softail Fat Boy - FLSTF 2000-2006
Harley Harley-Davidson Softail Fat Boy Injected - FLSTF I 2001-2006
Harley Harley-Davidson Softail Night Train - FXSTB 2000-2005
Harley Harley-Davidson Softail Night Train Injected - FXSTB I 2001-2005
Harley Harley-Davidson Softail Springer - FXSTS 2000-2005
Harley Harley-Davidson Softail Springer Injected - FXSTS I 2001-2005
Harley Harley-Davidson Softail Standard - FXST 2000-2005
Harley Harley-Davidson Softail Standard Injected - FXST I 2001-2005