Discussion Starter
•
#1
•
i have had a ton of pm's asking questions about my brakes so i thought i would make a post regarding them, and why i changed.
anytime you start putting big power on a heavey bike, getting stopped becomes and issue. premature wearing of rotors and pads, not to mention lack luster performance. HD's brakes were not designed for the kind of abuse a big motor will put on them (this i know from experience). some of the abuse is pilot oriented, but overall you go faster, and have to stop quicker. it is money well spent on the brakes, imho.
im running 4 pad calipers, 12.6 rotors and the ss brake lines on my 06 SEFB. the feel is completely diff and your confidence levels soar in your ability to get stopped at the next light. the pads are not readily available so keep a few in stock. i purchased everything from brackets, rotors and calipers from
http://www.qtmi.com/street.html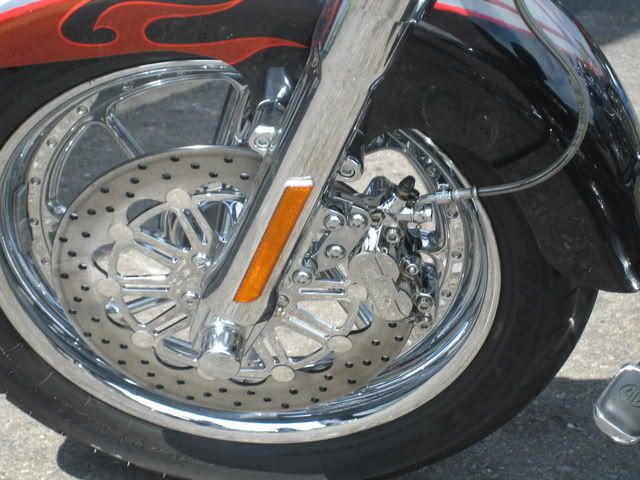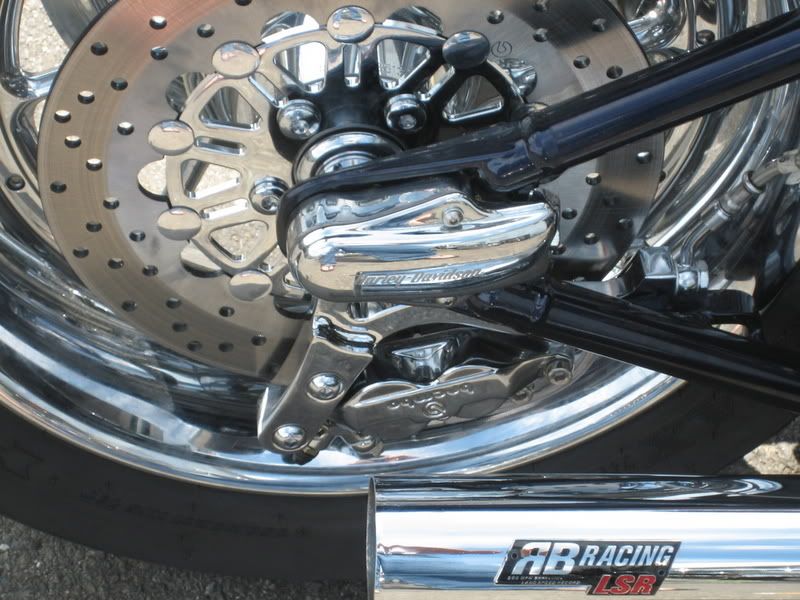 anyway i hope this is of some help.