I am new here, so bear with me. I am really not mechanical saavy, but have a passion for motorcycles. Mostly old school. I posted this in the Chopper section, but there seems to be a larger following here.
Before: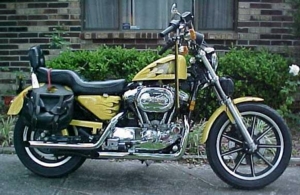 After: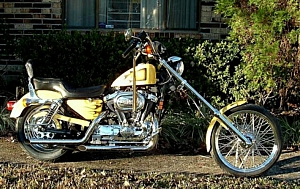 I recently chopped my 1994 Harley 1200 sportster. Installed a Seeger chopper kit, 21" front SS spoked wheel and tire, 19" solid SS rear with tire, forward controls, 10" rear shocks (stock were on before) and misc. other stuff.
My question is, what is the next step? I spent a fortune doing the previously mentioned, but I would like to continue dressing her a little at a time. So, if some of you can look at the pictures of my chopper, I would appreciate some feed back on what I should do next. There are some pics of my sportster before I chopped it too.
Keep in mind, I dont want to spend huge chunks, but am willing to drop 2-300 dollars at a time to keep the customizing going. A list would be nice so I can research costs.
Thanks all!
:chopper: