I'm baaack! Been back a week, but couldn't bear the garage with 20's and 30's outside. Finally got out there today and got a few things done!
Started out simple - installed the button style backrest on the sissy bar.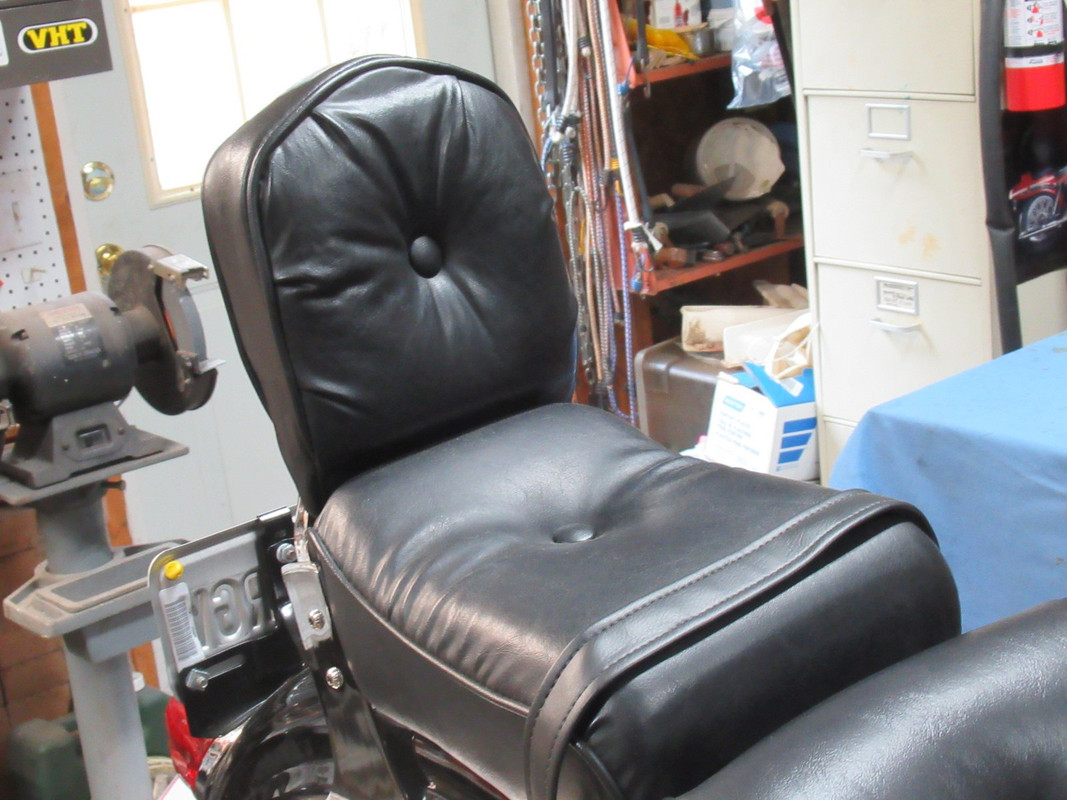 I was afraid the medallion would have to come off, but the old pad just unscrewed after I removed the lower clip.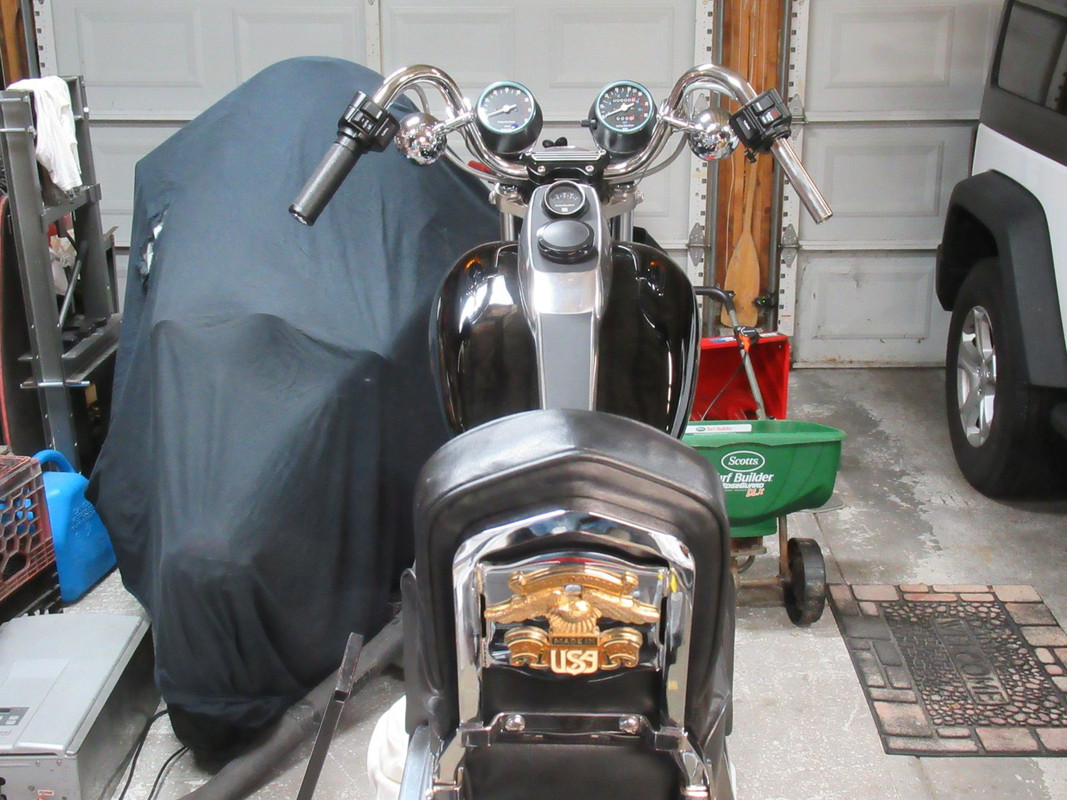 Next up, make the oil pump cover look like the original by adding a chain oiler adjusting screw and hose fitting. Drill and tap for 10-32 threads about 3/8" into the casting. This is plenty far from the oil passage, so it won't be functional or leak.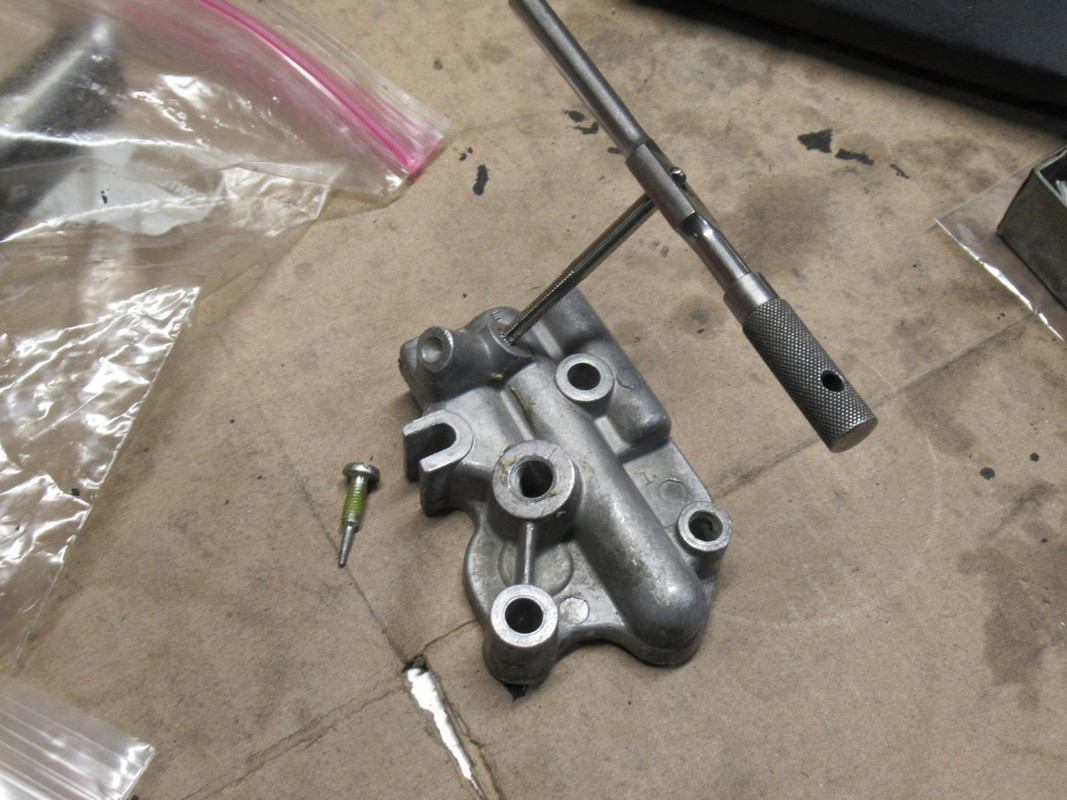 I used a NOS screw with the needle tip cut off, and also installed a piece of 3/16" rod for the hose. Should I soda blast it?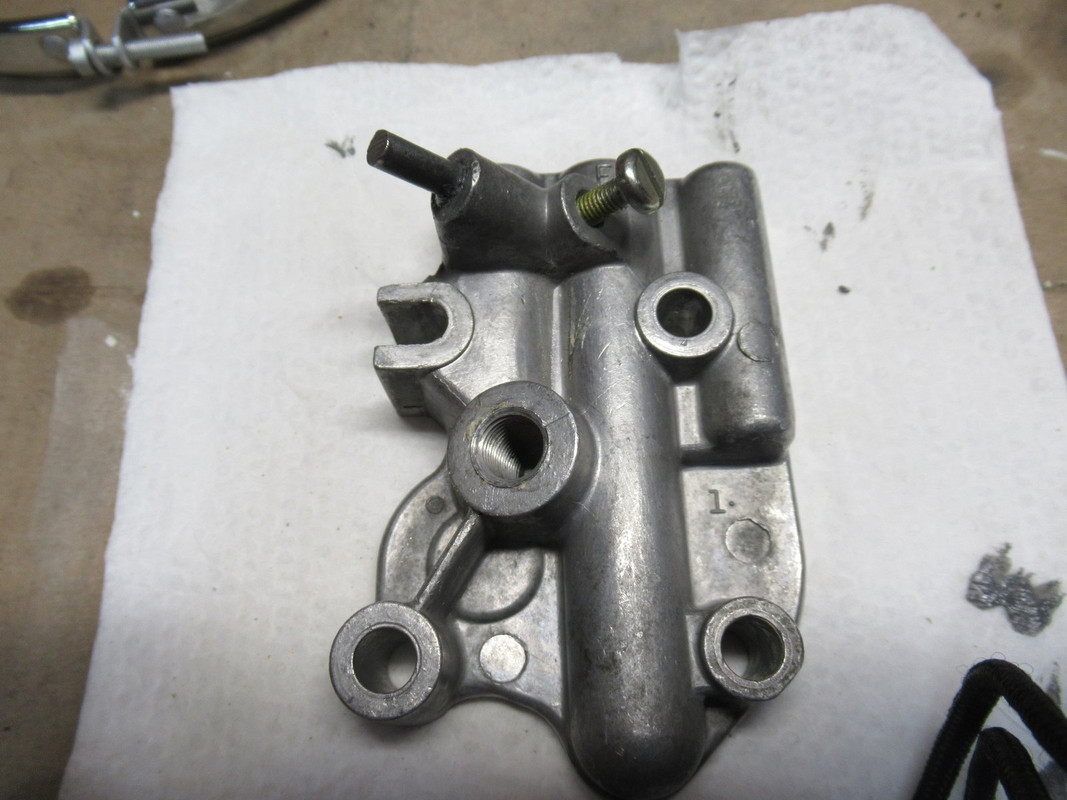 Someone gave me the bracket for the other end of the hose, so it'll look very stock except for the mess.