Discussion Starter
·
#41
·
I think you're right - my 82 parts book doesn't show the vent hose.
Worked on the dent with my buddy tonight and we're 90% there.
This gun welds steel pins to the dent. They have a small head like a finish nail.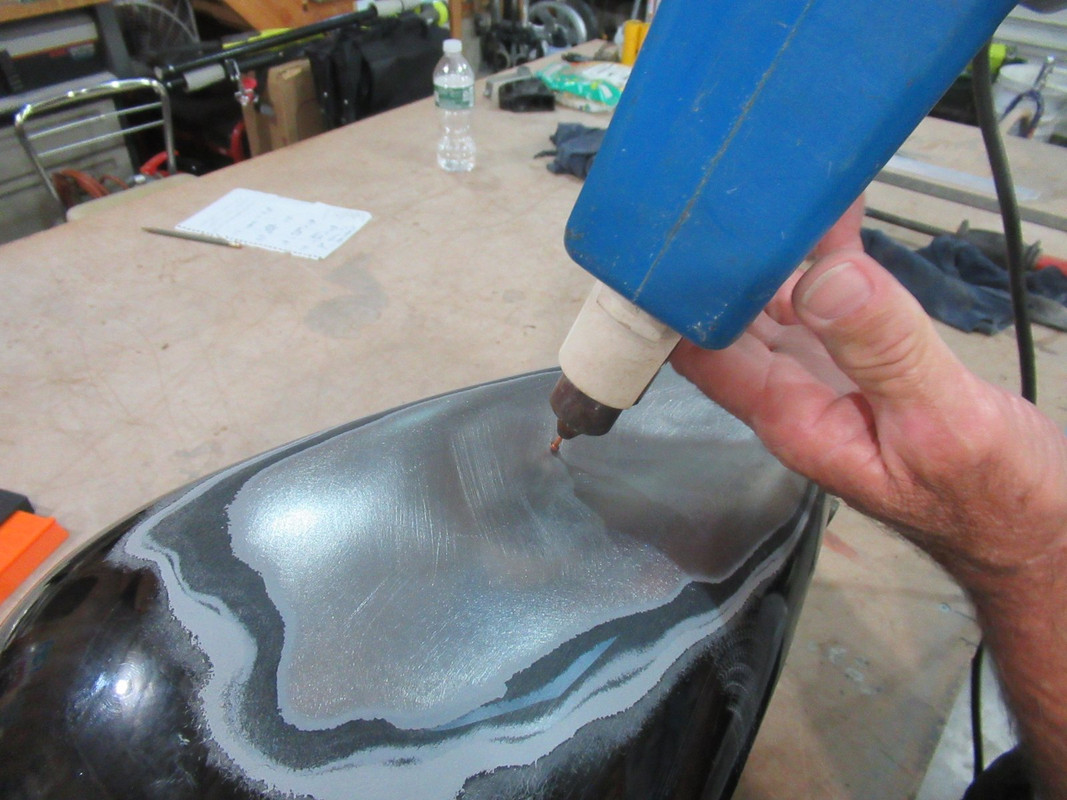 Then he uses a slide hammer to pull on it. Here he's working on the little crease in the middle of the dent.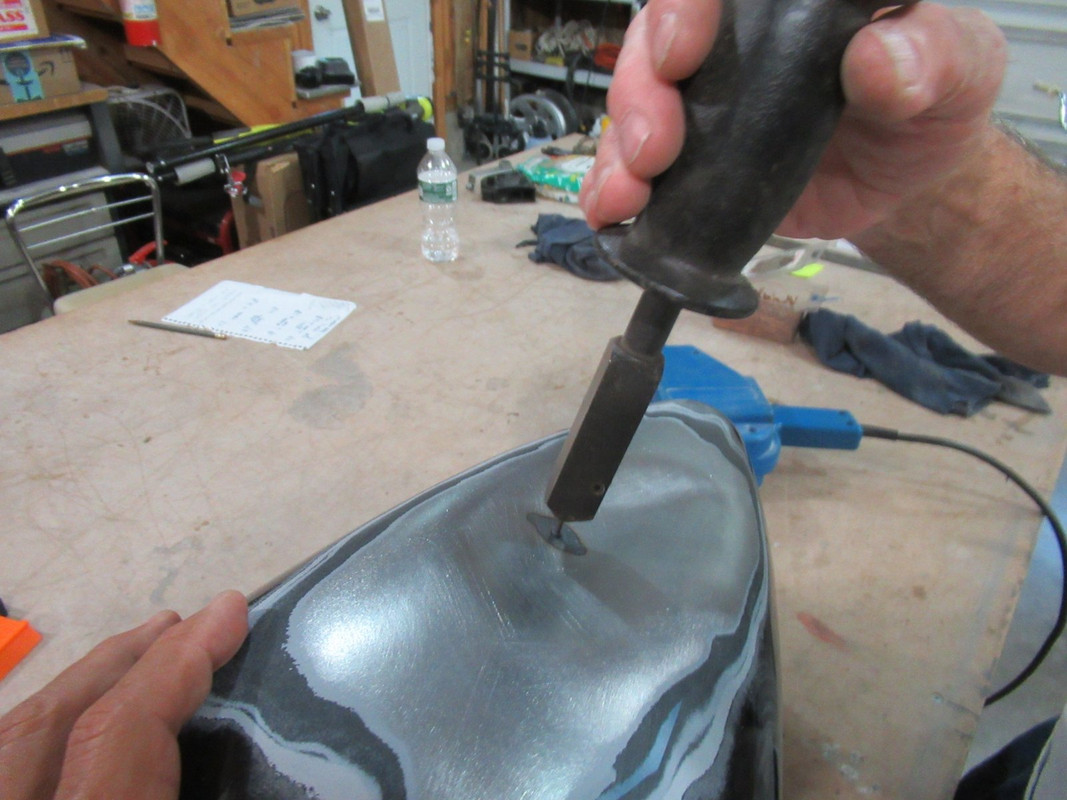 Here are the first batch of pins, he used them to get the dent 80% out in about 15 minutes!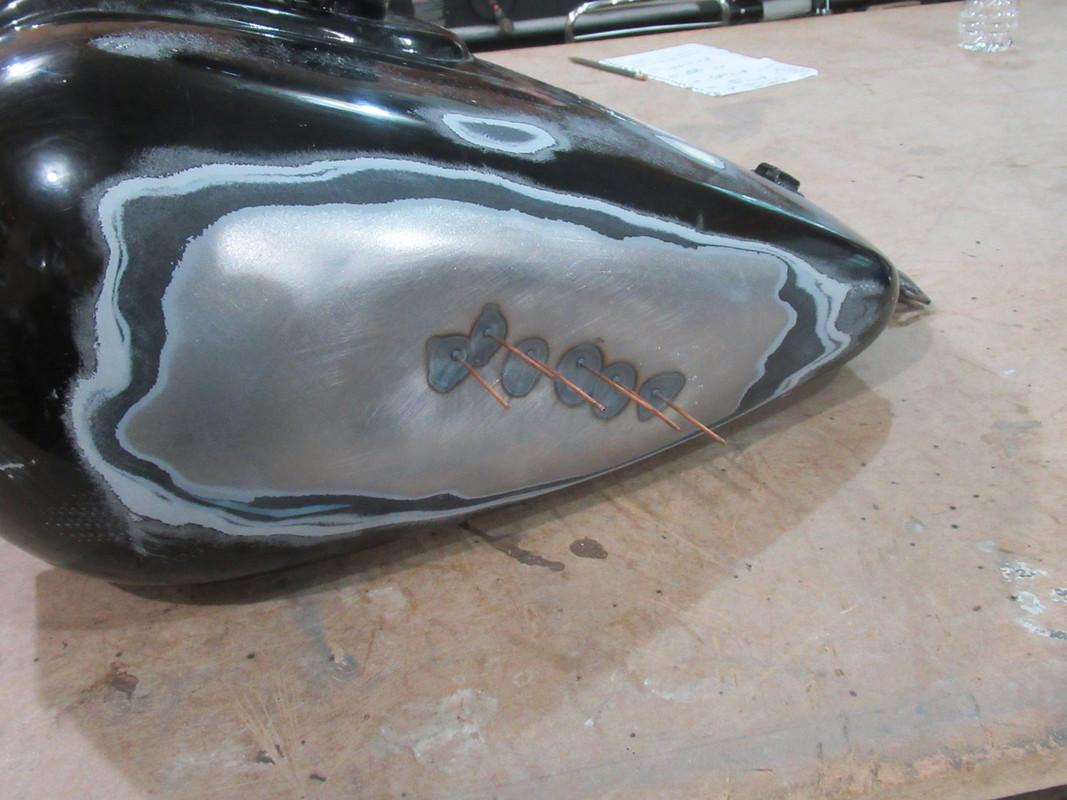 After another hour or so, he got it 90% there. The pins were getting in the way of feeling the surface to find the low spots, so I'm going to grind them down. I also have to fill the hole where a pin pulled off.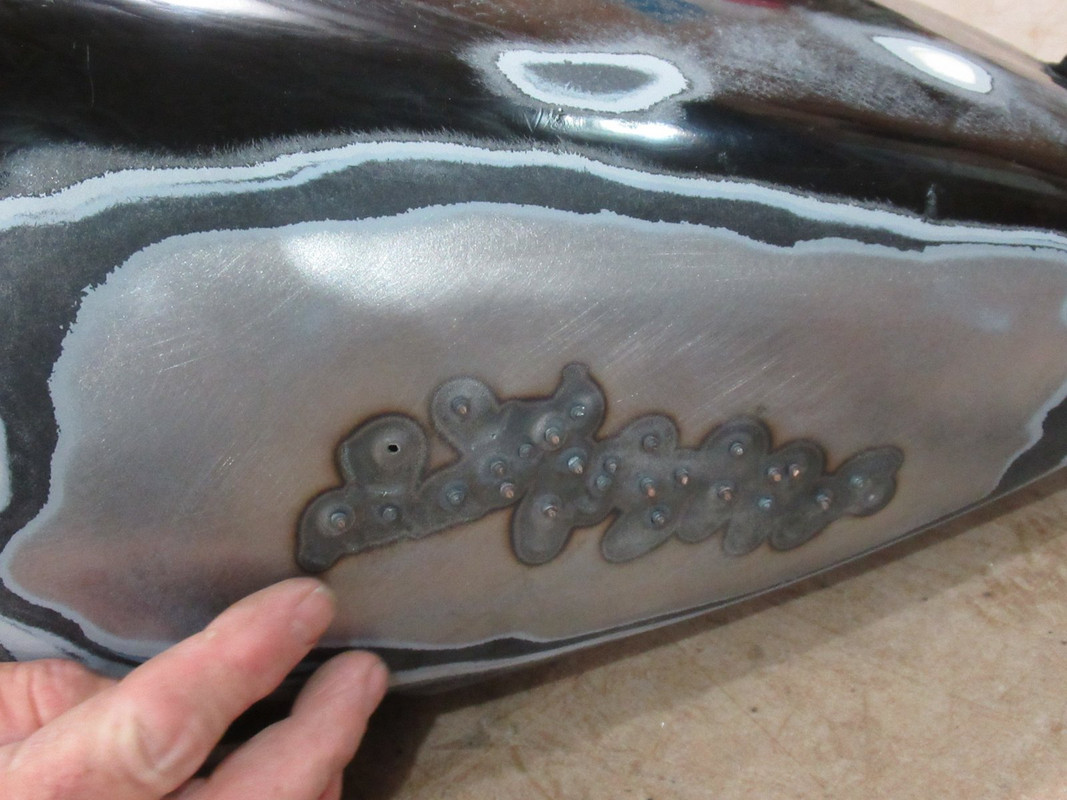 I think it looks pretty good for a couple hours work, and when he's got some more time we'll get it to where it needs only a slight skim of bondo, if any.