Discussion Starter
·
#181
·
The wiring in the headlight bucket went well, no problems once I figured out the orientation of the connectors in the wiring diagram again. The strain relief clip was a royal pita, but it succumbed to my efforts, lol.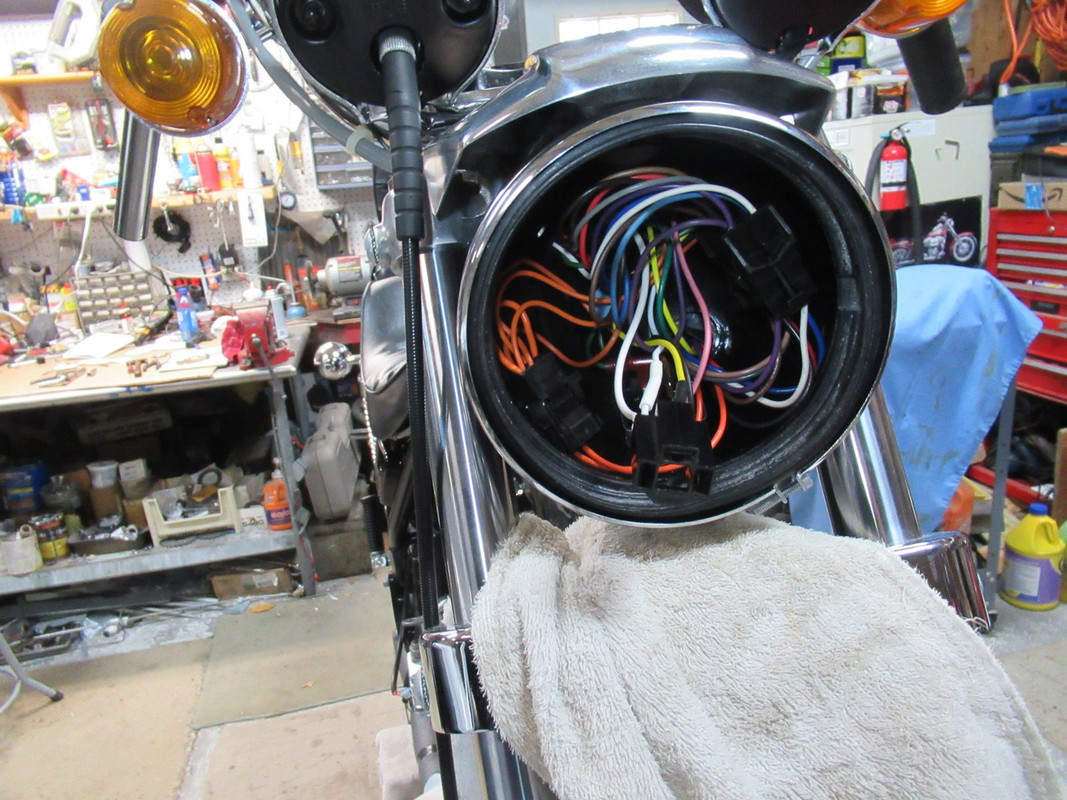 I installed a temporary ground wire from the battery to the frame, and Success! I left that goofy ignition-lights jumper installed, until it goes thru judging, lol. I tested the neutral and oil pressure lights and the starter relay (with a test light). Turn signals and brake lights work too.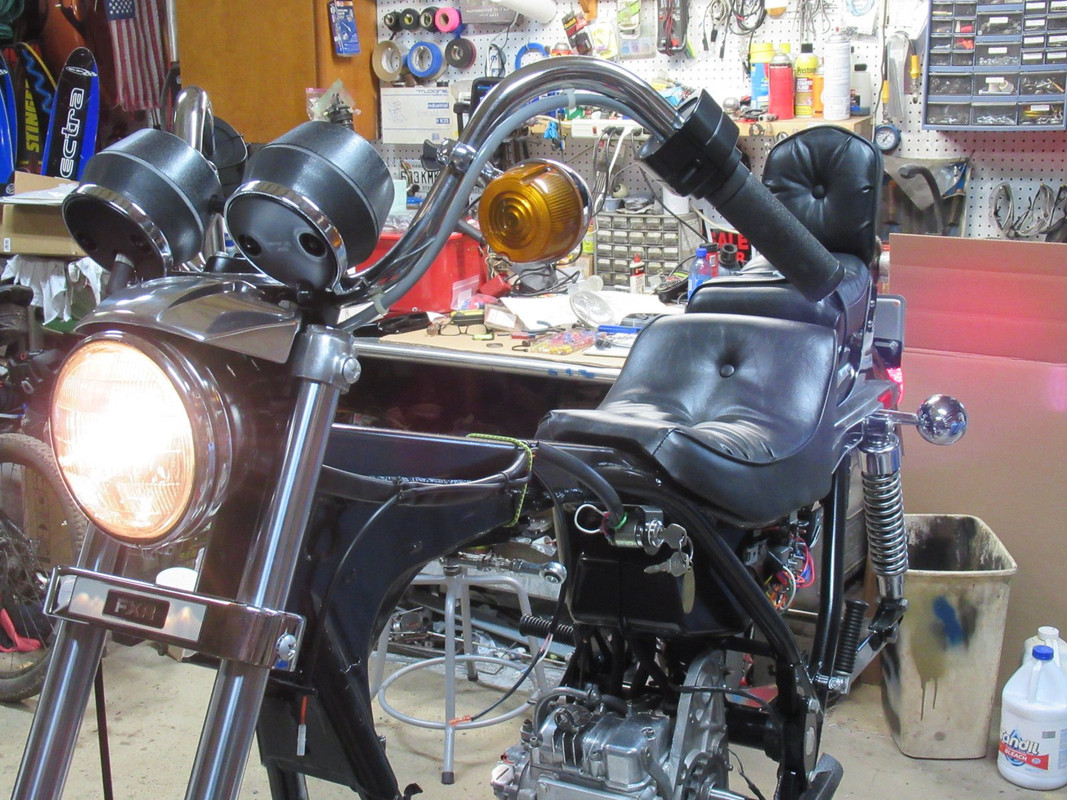 One thing I didn't take a good picture of was how the original harness ran under the tank. There was a hole in the frame so I put a clip in it. Does this look right?