I don't know of any extender or such that prevents fender from bottoming, I used to have a brake tee mounted under the bottom tree that chipped my paint on top of fender (when it bottomed). Since then i installed Progressive Monotubes and switched to a single sided front brake set-up that eliminated the tee and bottoming. Honestly the ride was the absolute best with a 18" front and 18" rear wheel tire combo but this is a great compromise between function and appearance. The monotubes really helped the handling and road feel. When you put on a 21" you need to lower it around 1.5" to 2" to bring the rake and trail back into line. The monotubes (the lowered kit) will let you do that and have a great ride. Hope this helps.
Bike now looks like this: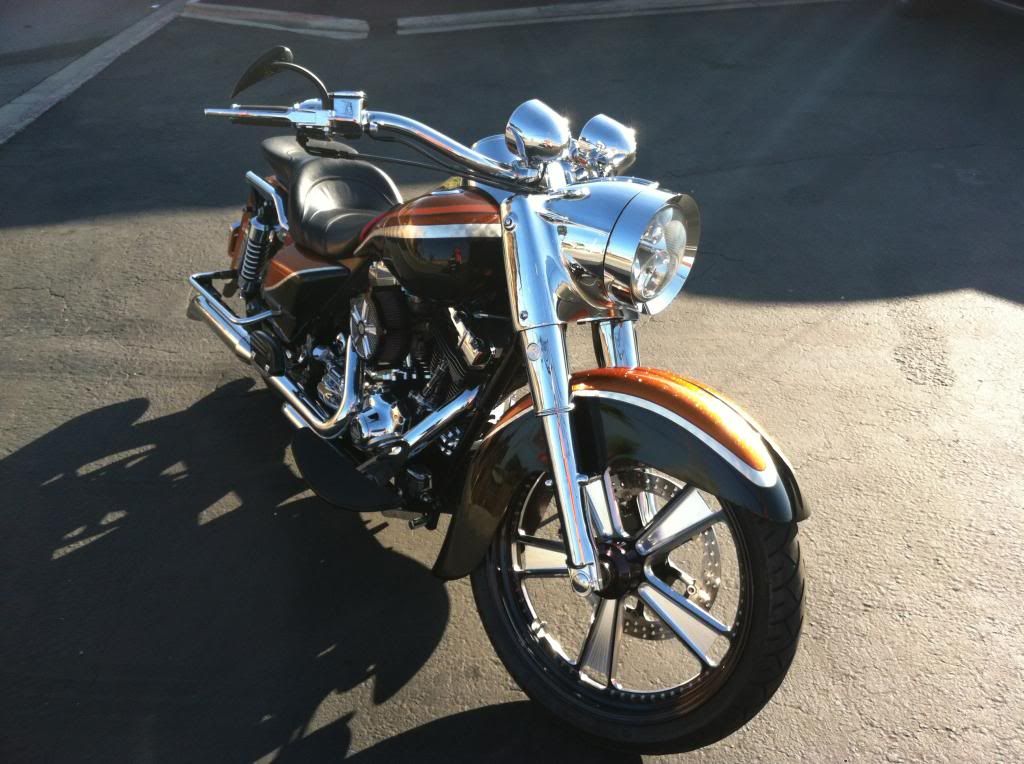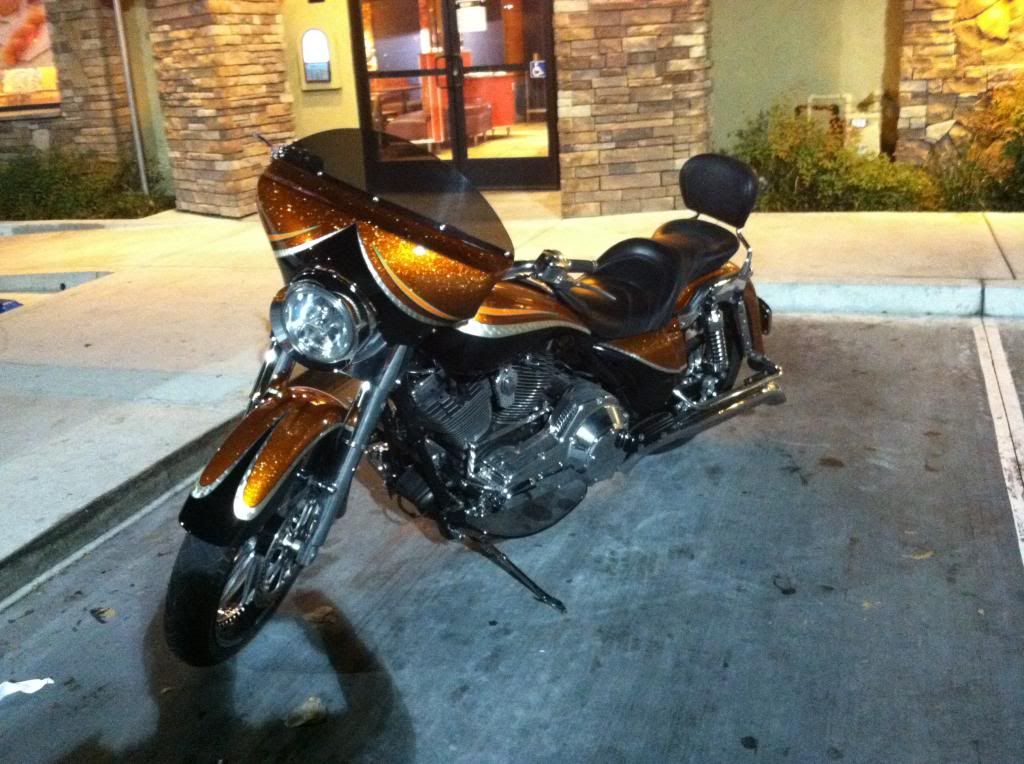 Saddlebags are still undergoing repairs where i wore thru my aluminum skid plates on the bottoms of the ext. bags...whoops.
Fairing is the same as Aldeans.
Tim