I've bought tires from dealers, catalogs, online, even yard sales. Good deals can be had anywhere if you look around. Lately I do business with a local indy. He knows me, gives me good deals, he good with newer bikes, not so good with old iron.(I've been wrenching on old machines longer than I like to think about) I scratch his back, he scratches mine if you know what I mean.

Support your local indy, or he may not be around when you need him.
__________________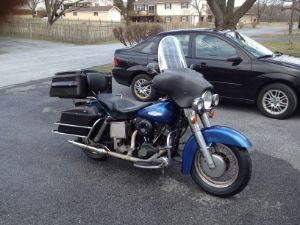 1970 FLH ElectraGlide
For every civilization there comes a moment when a
stand
must be made
against tyranny
The difference between courage and stupidity is measured only by success and survival.
If you cannot fight like your enemy you have already lost