Sorry I'm a skosh late this month, posting this from the swimming pool in sunny Yopal, Colombia (work can be tough!). We're a little light on entries this month but I'm sure the holidays had some impact on that. Anyway, thanks to those who entered, and here we go...
Nostalgia 93
Hi guys!
Just for fun, thought would be good to add a few pics of my 1993 Heritage Nostalgia 90th anniversary (#334/2700 units).
My father bought it new in 1992 (ordered it almost a year before), and did some modifications over the years.
I took the torch of the bike a few years ago, rebuilt all parts needed, did the Stages modifications, and can't be happier with it, feels like a "living being". ;-)
Here, next to a 2012 Heritage, 20 years of difference and the classic look remains untouched on newer bikes :-)
dennyo
.... Heres a Couple of the Polar Bear Run we did last weekend ........... My 01 FXSTI .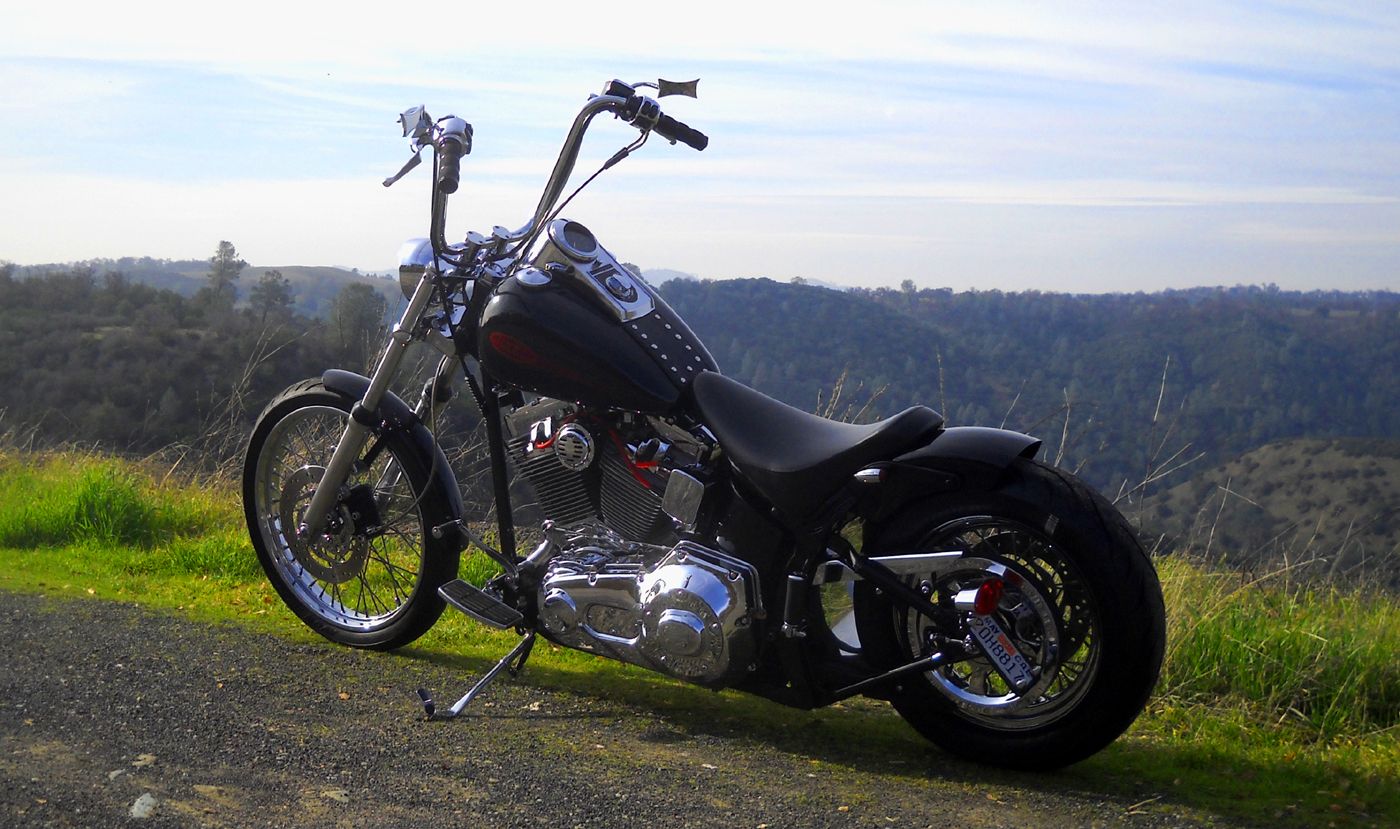 Doc O
Up for consideration......my '06 Sportster!
There we have it. Thanks again to those who entered. As always, without you there is no contest. Let's see what Santa brought ya in next month's contest.