Another pretty good turnout this month, let's see what we have here...
SE Biker
Hare is my 2012 SE Ultra with MT in the Back ground.
93Sportster1200
Here is my "barn find" 1993 Sportster Deluxe XLH883/1200.
Reochoppers
here is a DAYTEC "Goliath" softail my Dad and I built.
aldean
I would like to enter my bike. It's a 1999 Road King with a stroker 107" producing 119 HP and 125 TQ. The kit is from GMR performance and it really kicks! The bike has about 96,000 miles on it. The paint is Kandy Tangerine. Carl Brouhard designs laid down the paint and pin striping. The fairing is a Bob Dron fairing from Arlen Ness....
Thanks.....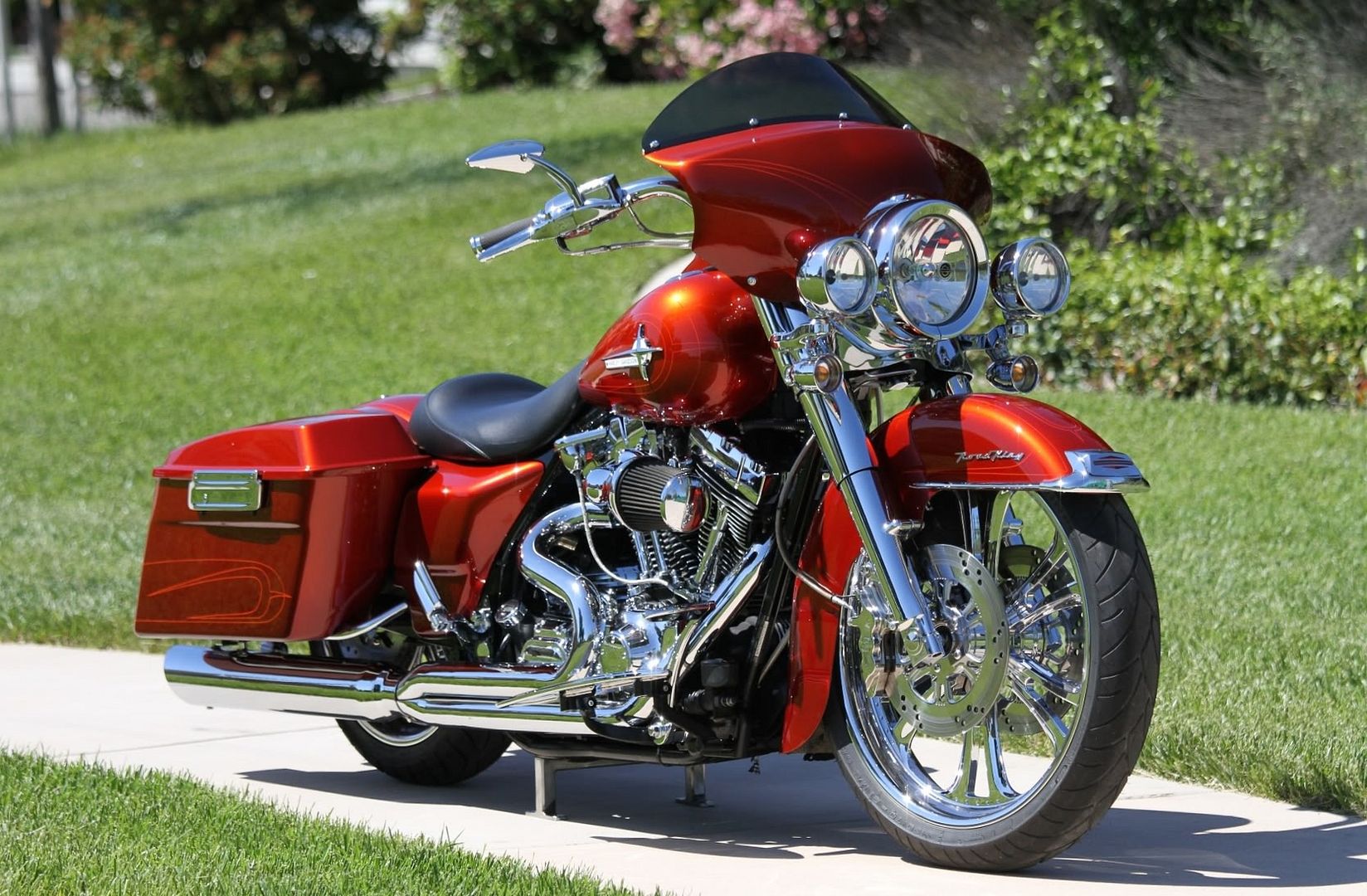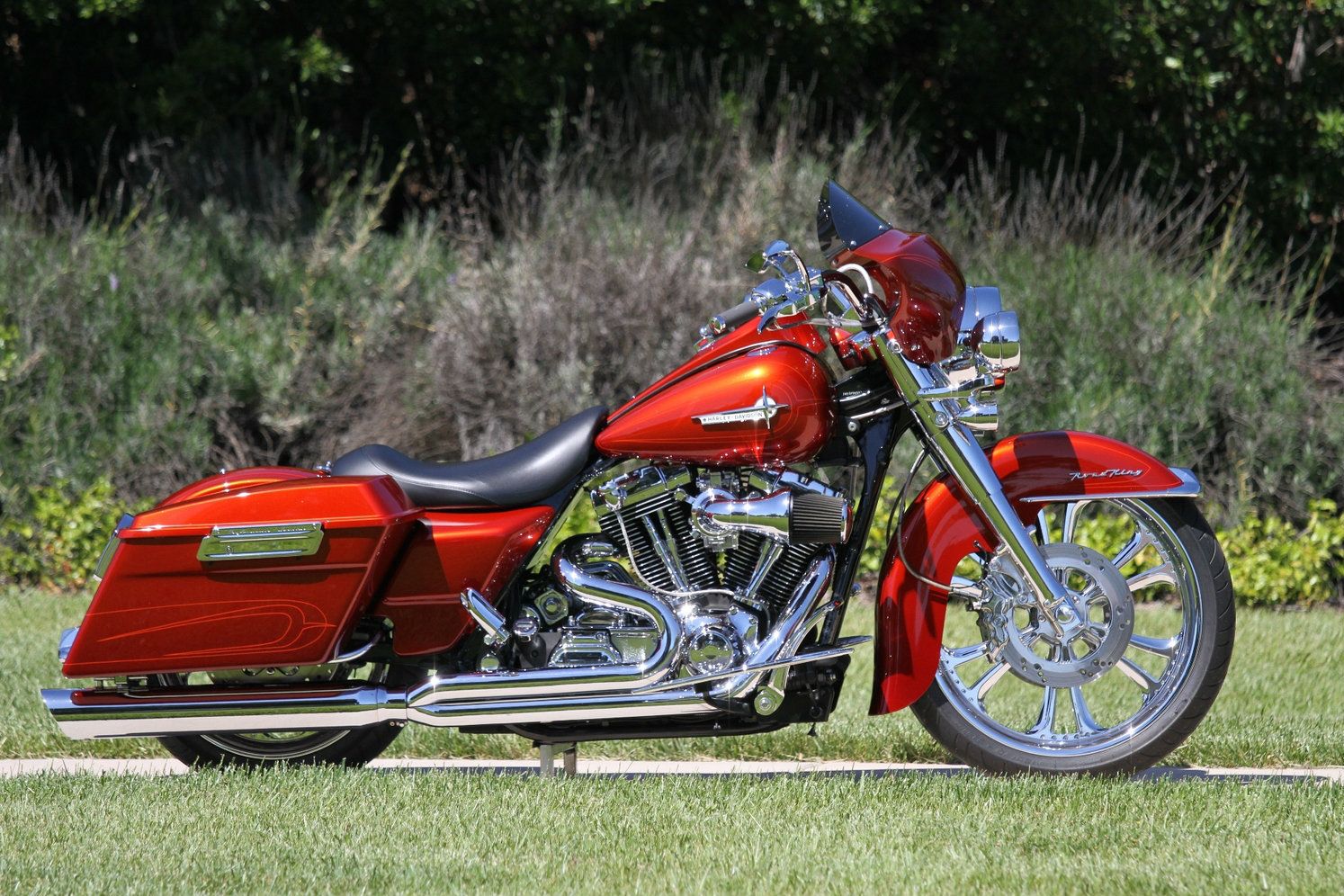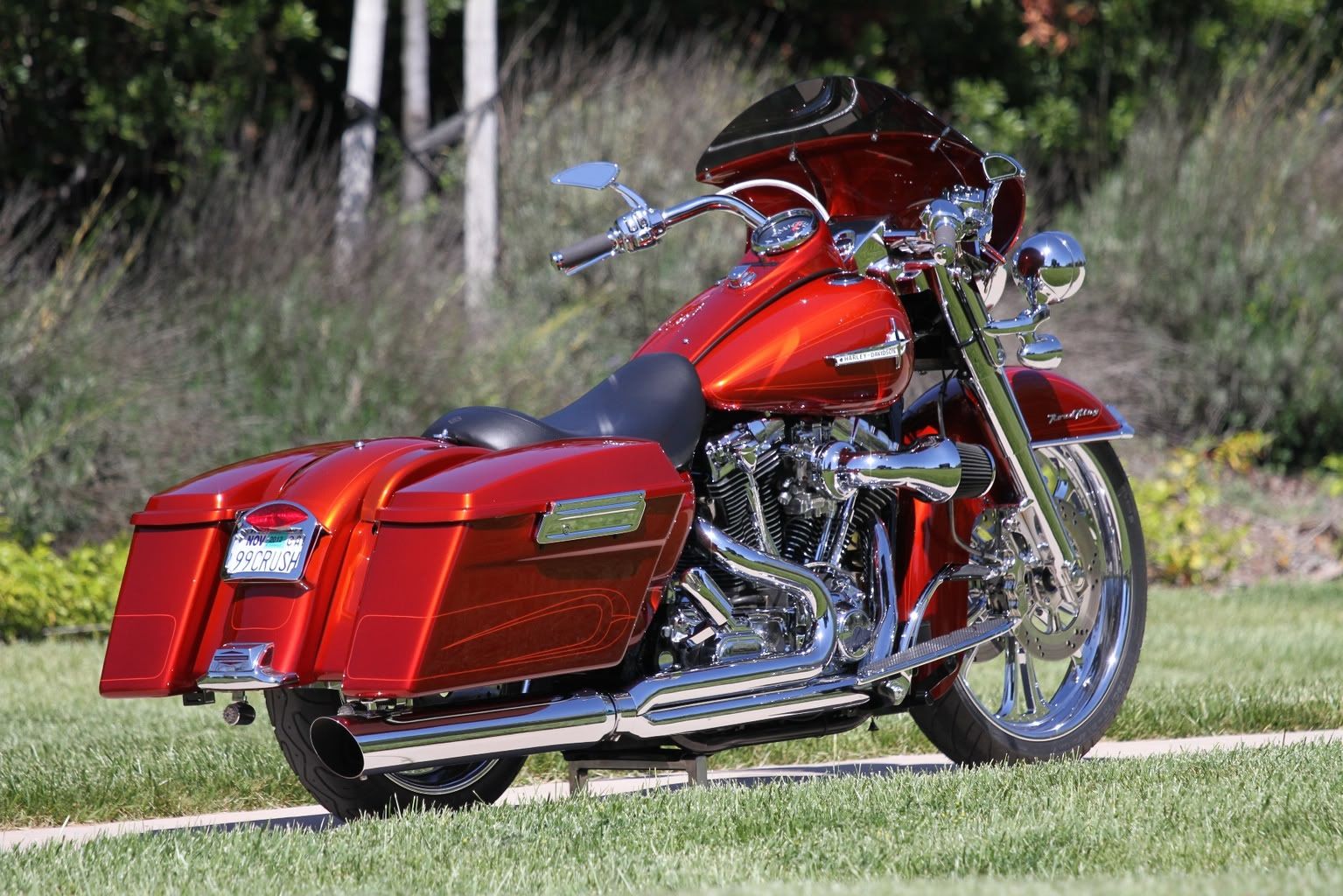 texasroadglide
This has very much been a work in progress bike... Continually refining it. Started with S&S intake and exhaust, then added S&S 585 Cam, then S&S 106 upgrade with reworked heads by S&S. 110 honest HP, 108 honest torque (on S&S dyno). Progressive suspension front and back, J&M 400 watt amp with speakers and "rock and ride" lid speakers, Jagg 10 row oil cooler (that made a real difference), Dakota gagues, Mustang seat, Kuryakyn running lights, Custom paint by Colorworks of Keller Texas, Extreme wheels and rotors.
vsnetzinger
Well, she isn't home made or super modified, but here is my Gracy. She is a 2011 Sportster XL883L that I got at the age of 60 to learn to ride and to cruse around the Texas hill country inwhich I live. I modified the foot break so that my small foot can reach it by grinding back the leading edge and bolting on a Dyna foot brake pedal cover, that brought it back close to an inch so that I can get my toe on the pedal. I also added oversized shaker pegs that bring my feet up about an inch so now I don't have to strain to reach the shift peg or break pedal. I also added some pod lights to get just a bit of glow but I didn't want so many as to illuminate the whole bike. I then changed the seat to a Mustang and took off on a solo 4000 mi. trip. Both she and I did Great and are still rolling!
62Andy

Here's my 103" Softail chop all the way from the UK, 100ft/lbs TQ @ 2000rpm from the home-built Stage 3 motor makes for an interesting ride. Built with the help of my mates Simon and Steve in the great British garden shed tradition.
Thanks again to all who entered, and good luck.