Sorry, I made a mistake on the original thread and forgot to make it a Poll.
Another fantastic turnout the last month, and this month looks like we have a full house as well. Congratulations to T.W. Dustin for his win of the September contest...what a fine ride! OK, here we go...
bobberman66
Year:2005
Model:XL883C - Sportster Custom, Two Tone Blue
Eng size:883
Transmission(5sp, 6sp etc): 5sp
Pipes:punched stock baffles
Seat:Le Pera solo w/ Flames
Wheels:Stock
Accessories:Saddlebags, not in picture, SE-II A/C, Skull bling on timing, and derby cover.
And the story:This is the second Sportster I've purchased within a 6 month period. In May 2010, I was involved in a disagreement with a Garbage truck. I lost. I had the first bike only 28 days, before it was totaled. Loving the model, and paint, I set out to find a replacement, while recovering. I found a replacement 3 months later, same year, make, model, and color (that was key). I spent a little more for her, but she's a much better bike overall. I ride as often as I can and will burn about a tank of gas every couple of weeks.
wjfisk
My 2012 Fat Boy Lo
This my 2012 Fat Boy. Not a lot of changes, but just enough to make it a really sweet ride!!!
pscad
1995 Heritage Softail Classic
It's a 1995 with less than 15k miles on it, but I'm working on that!
ltrhdevo
trikerbob
Talking My Life SAVINGS
My 2010 Harley FLHXXX Street Glide Trike.
I have TWO total new KNEES & TWO STROKES at 62yrs, so I retired and took the ENDORSEMENT RIDING class and received my Motorcycle Licence as I NEVER rode a motorcycle before and it was my DREAM so I did it no matter if my wife liked it or not. So I am still riding and LOVING my TRIKE.
Good day
Trikerbob
twinontwin
blud Money
I bought this from my brother in Ga. who got it from a guy that needed a loan and never came back. It was pretty much trashed. It ran when he got it but sat for 2 yrs. It was way rigged, the cut rear fender was mounted on the stock shock holes, that and the fender support had it so high it pushed the seat and tank forward so the goofy bars hit the tank. He fixed it by dropping the tank on the back bone and tie wrapped it down. When I got it home and started taking it apart it just got worse and worse. The front forks where collapsed and not a drop of fork oil. The rear hub bearing assembly was stripped so a couple of washers were used to keep the hub from sliding back and forth, trashing the axle and hub. It had a cracked rocker cover so I pulled it to weld and found a valve about to drop, so I pulled the head and found a piston that not only rocked but could be turned. The cyl was so scored I went 60 over and it was still visible. when I pulled the gen I found no gear on it, so I pulled the cam cover and found the gear, washer and nut in cam box. I shifted it into neutral by hand and the shaft broke off inside the trans so I opened the tranny, several teeth missing on 3 gears were laying inside. Long story short it needed everything and we where lucky it didn't start when we tried. On top of all this, I battled N.C. DMV for 2 1/2 years for a Title. I rode it daily anyway so.... F.U. NC DMV! The only thing not fixed was the banged up garage paint job, I like it. I started cussing my brother as it went along and named the Bike " Blud Money "
Thanks to the guys at Bills cycle salvage in Jacksonville for all their help and knowledge. Its a very nostalgic feeling riding it and I cant see ever getting rid of it.
1978 XLH 1000
bolt on + 4" rigid tail
Daytona chop kit (stock neck gone)
+ 4" fork tubes
12" mini apes
S&S shorty carb
cycle shack drags
900 rocker boxes
oil cooler and filter
day 1
now
RKryder02
3:10 to Yuma's 02 Road King
What do you guys think its the only shot I can find right now I have more pics just can't find them
fld
2012 FLD 103
107th Black FLD Produced
Manufactured on 9-19-2011
2012 FLD 103- D&D FatCats - AN Stage 1- SE Tuner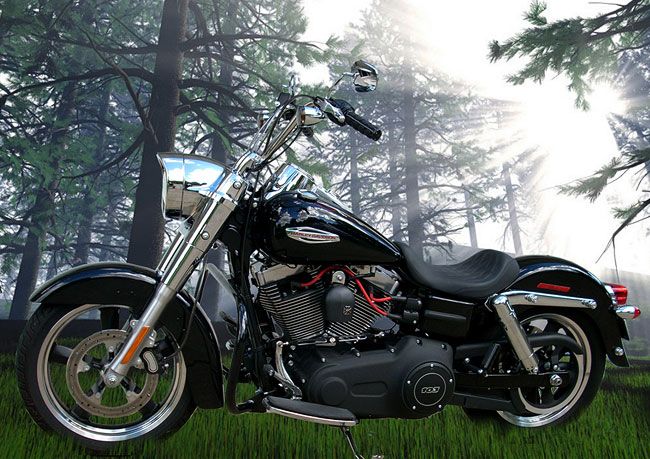 rickss69
'97 flhtpi
This one is my daily driver. Not much changed from it's service days, but I did recently add a Sony head unit and 6-1/2" speakers plus a Progressive tour link out back. A muffler change is in the works as well as a S&S VFI module for fuel injection adjustments.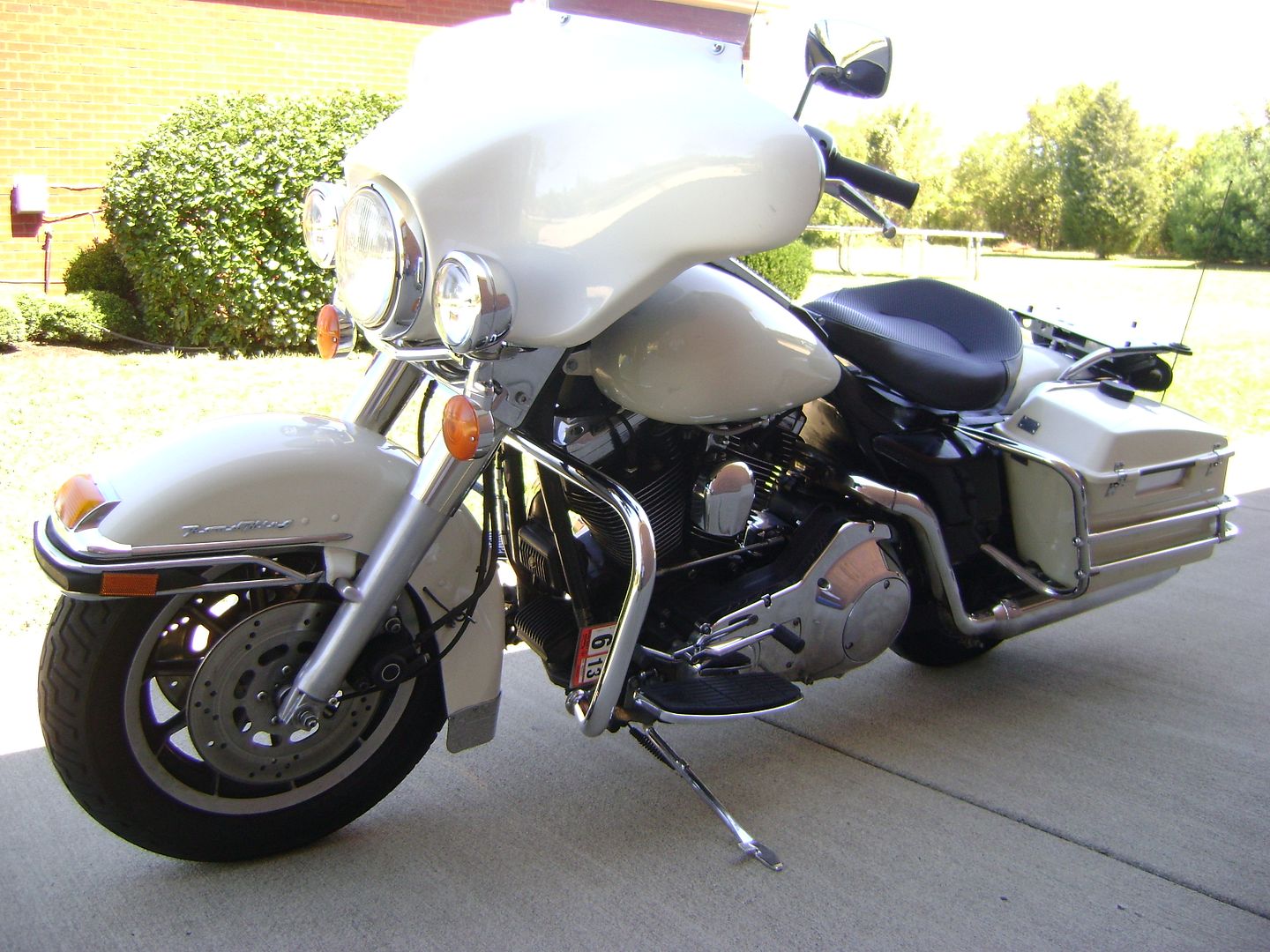 Tx_Outlaw
Gotta have an orange and black bike in the comp for Halloween month.......
Pullled all the trans and motor covers to powder coat satin black, added an LRS shield, Fuel Moto headpipe, FM 4" slash up slip-ons, FM air intake, Power Vision, Ginz sissy bar, some PM parts, HD tribal boards and pegs, and Brawler solo. Bought it in vivid black and ordered the paint set when purchased. Had it about 4 months, and more planned.......