I'll be in-transit back to the States tomorrow (seen enough of Nigeria for this trip), so I'm posting the Contest thread today. Here we go...
bigkid1
Ill give it a try
113 ci
6 speed
Rc component wheels
Ostrich seat
Chrome smoothie front end
Wireless handle bars
Arlen ness air cleaner
Air suspension
Molded license plate
Digital speedo
Vance and hines exhaust
All i can remember off my head. Lol.
ghostrider69 #1
Year: 2011
Model: FLSTN
Engine: Stock 96"
Trans: 6speed
Exhaust: Samson 39" Cholo Longtails
Seat: Lepera Bare Bones
Accessories: None really
SoftBrake License Plate relocation kit
FLSTS Flying Wheel Derby and points covers.
Drag Specialties Buffalo Apes 16" x 1 1/2" w/ all HD chrome controls.
Motion Pro Stainless cables and brake line.
HD Headlight Nacelle
A little extra chrome here and there and lots more still in the boxes waiting to be put on.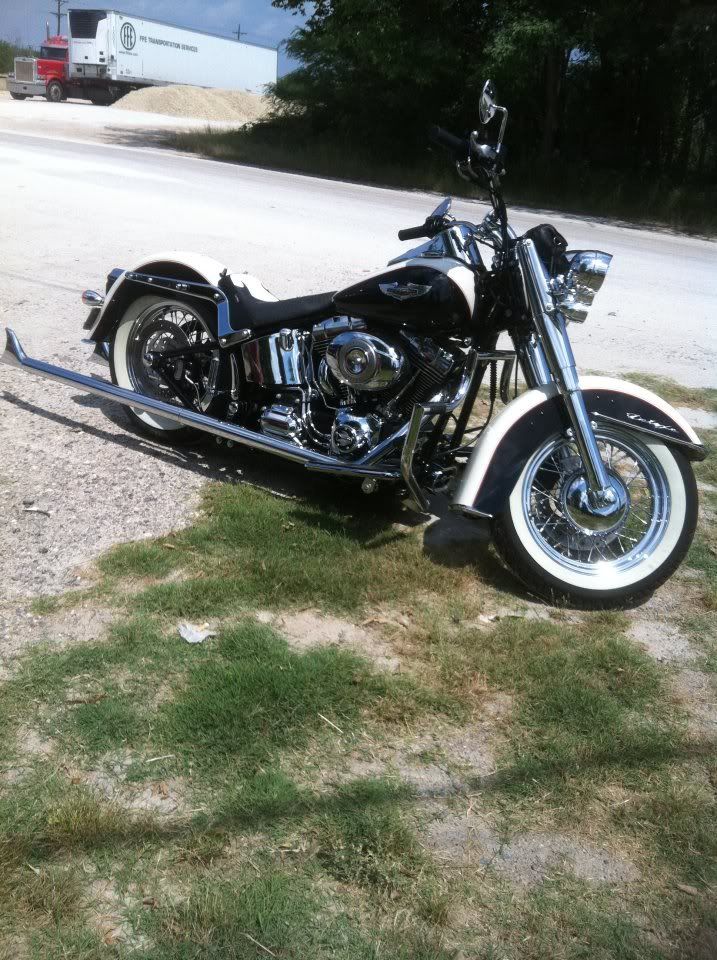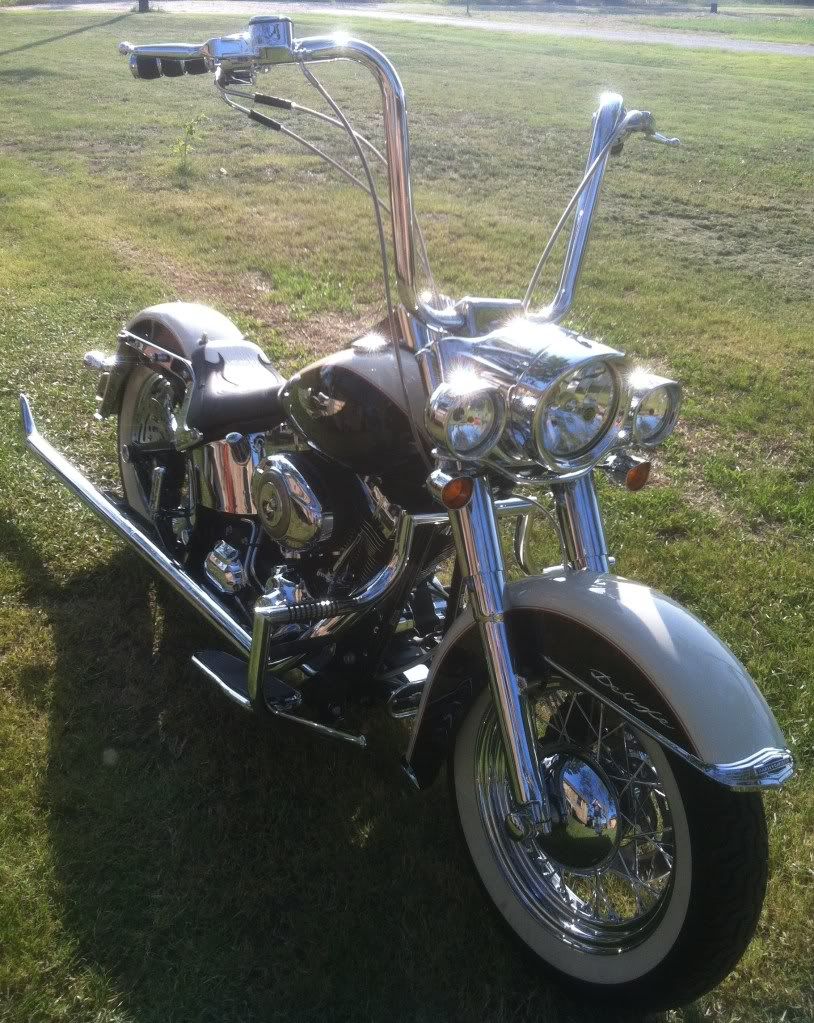 rickss69
All purpose Sportster
2007 883L
Turbocharger by "Hellcat Customs"
chain drive conversion
Pingle steering dampner
Pingle wheelie bar (when needed)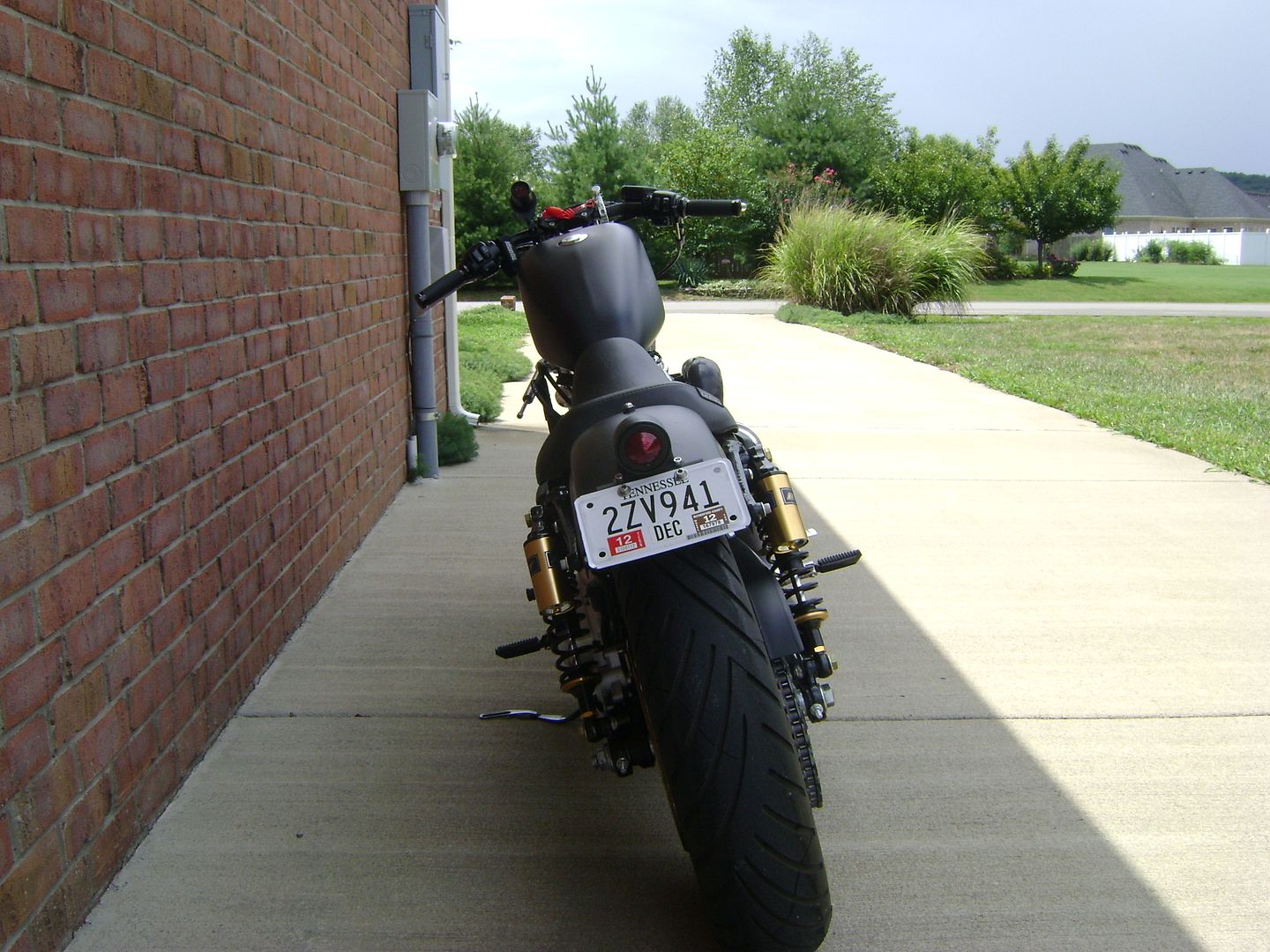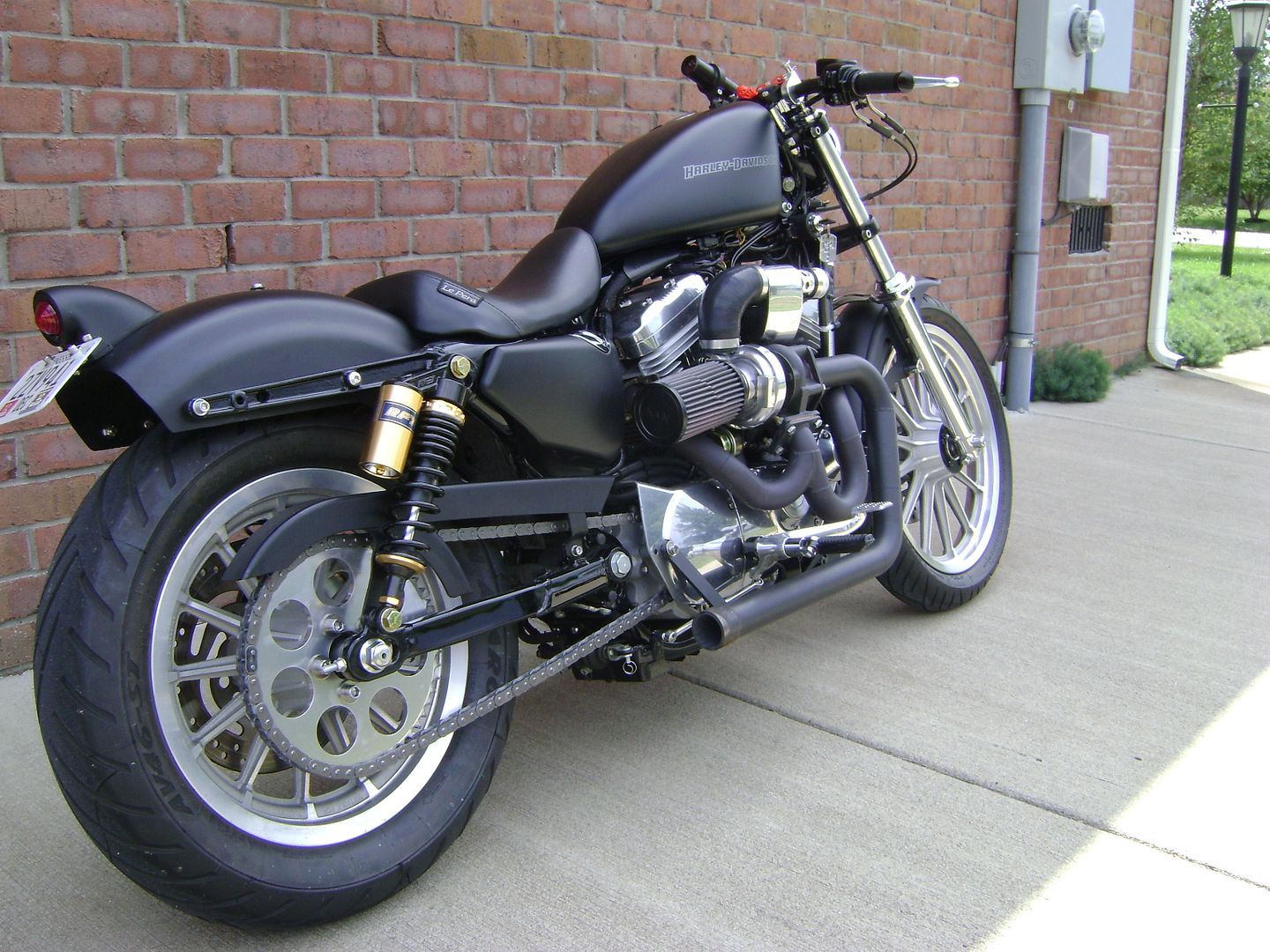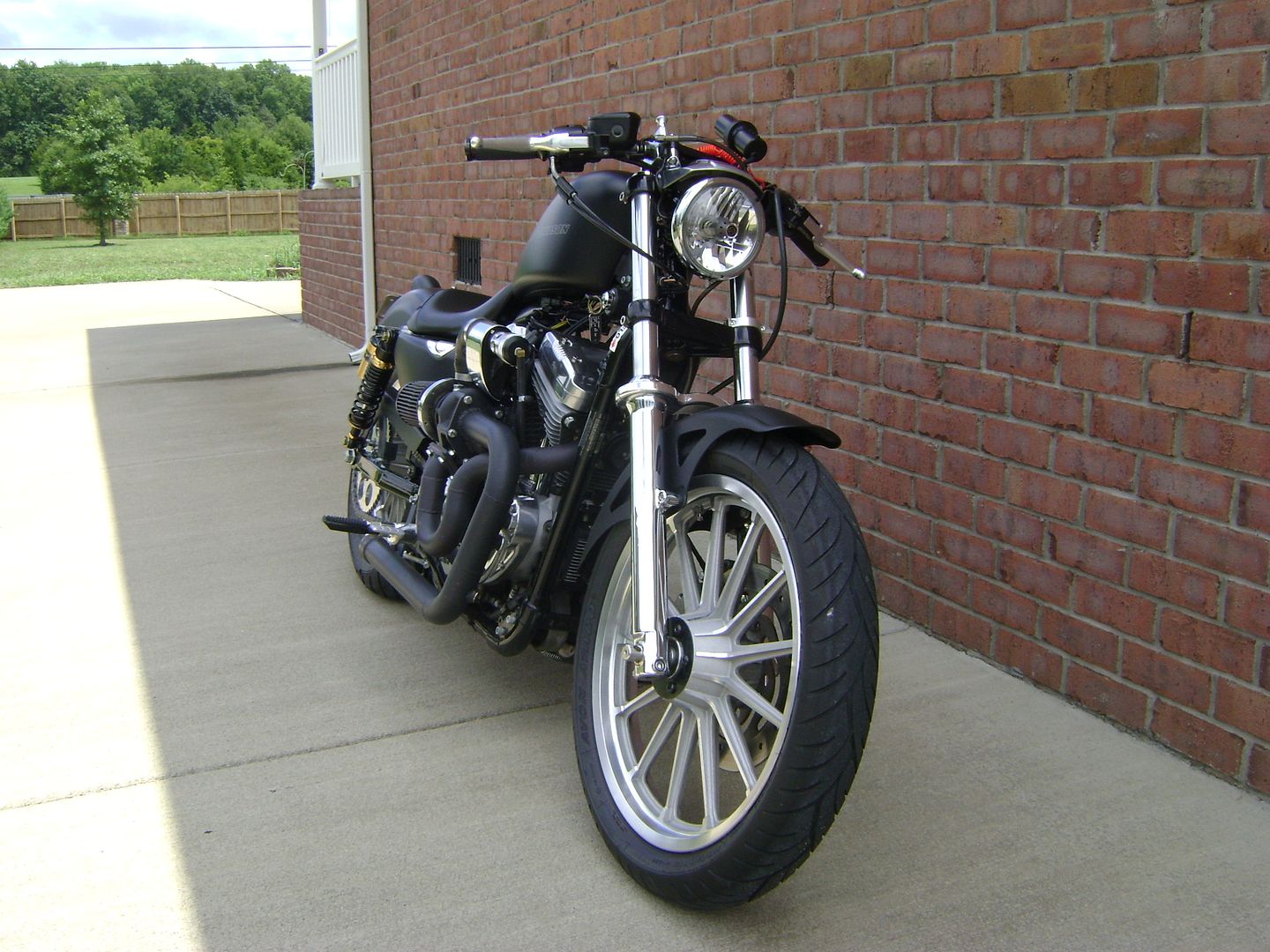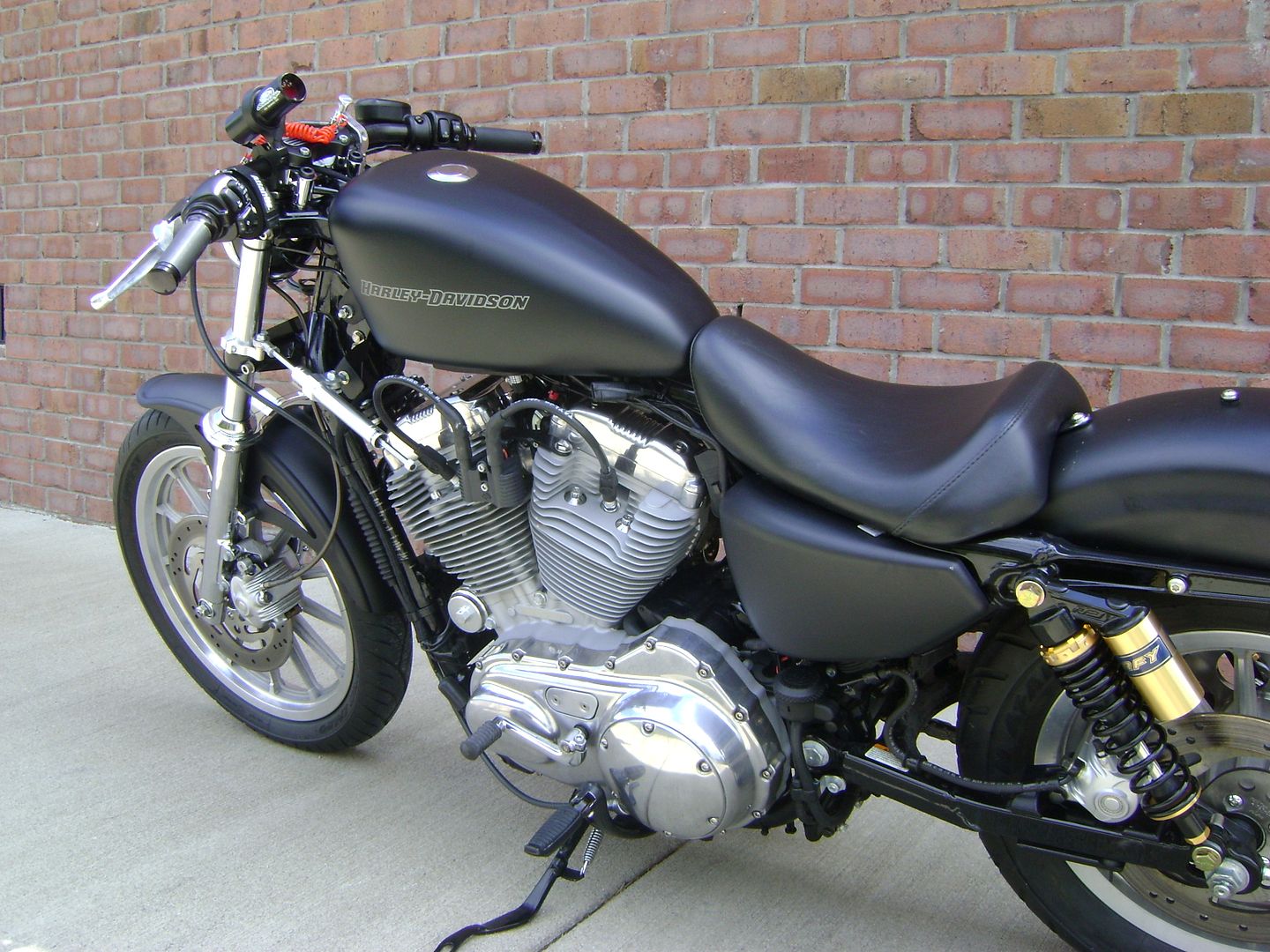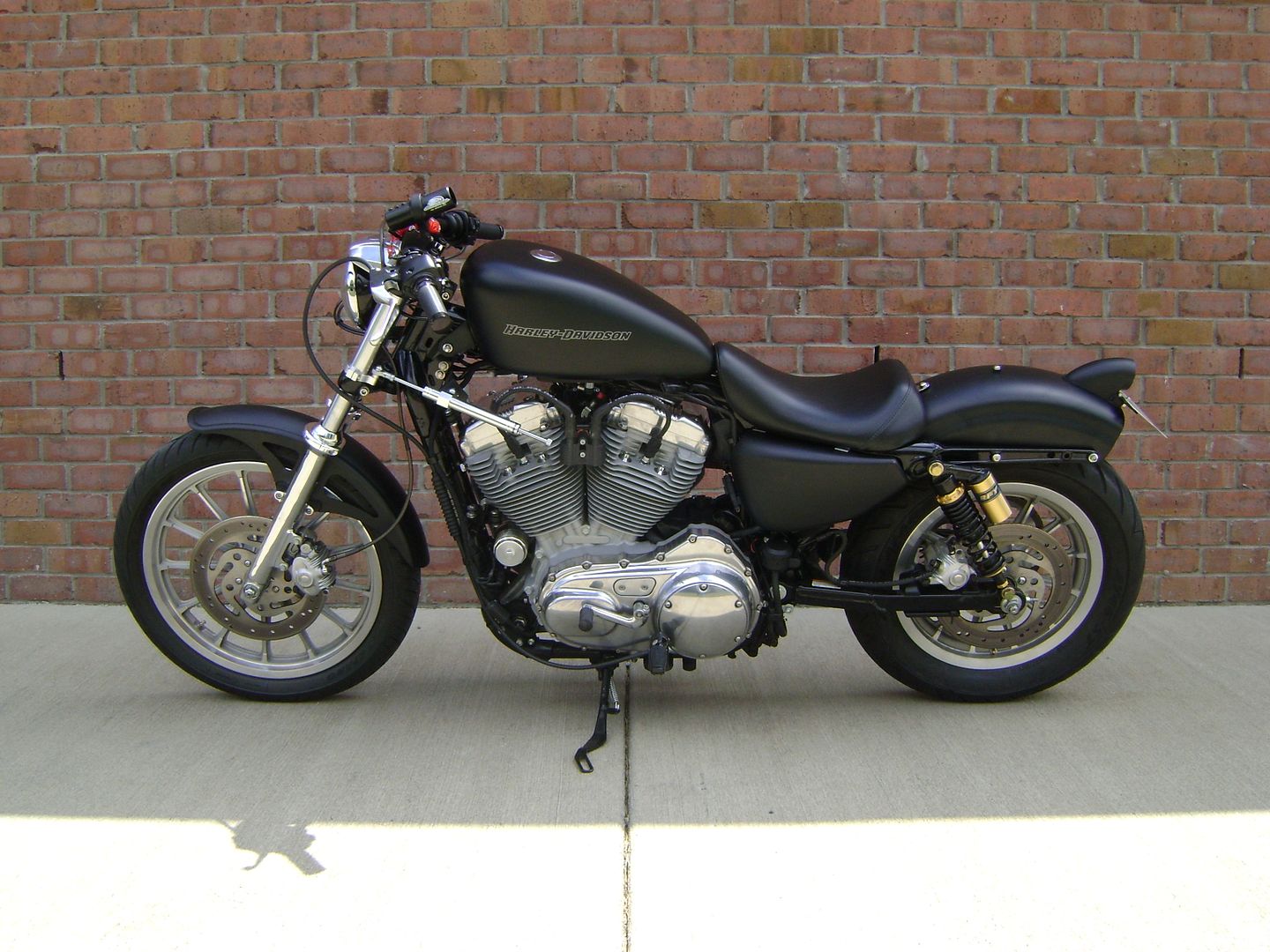 New seat and updated dyno numbers...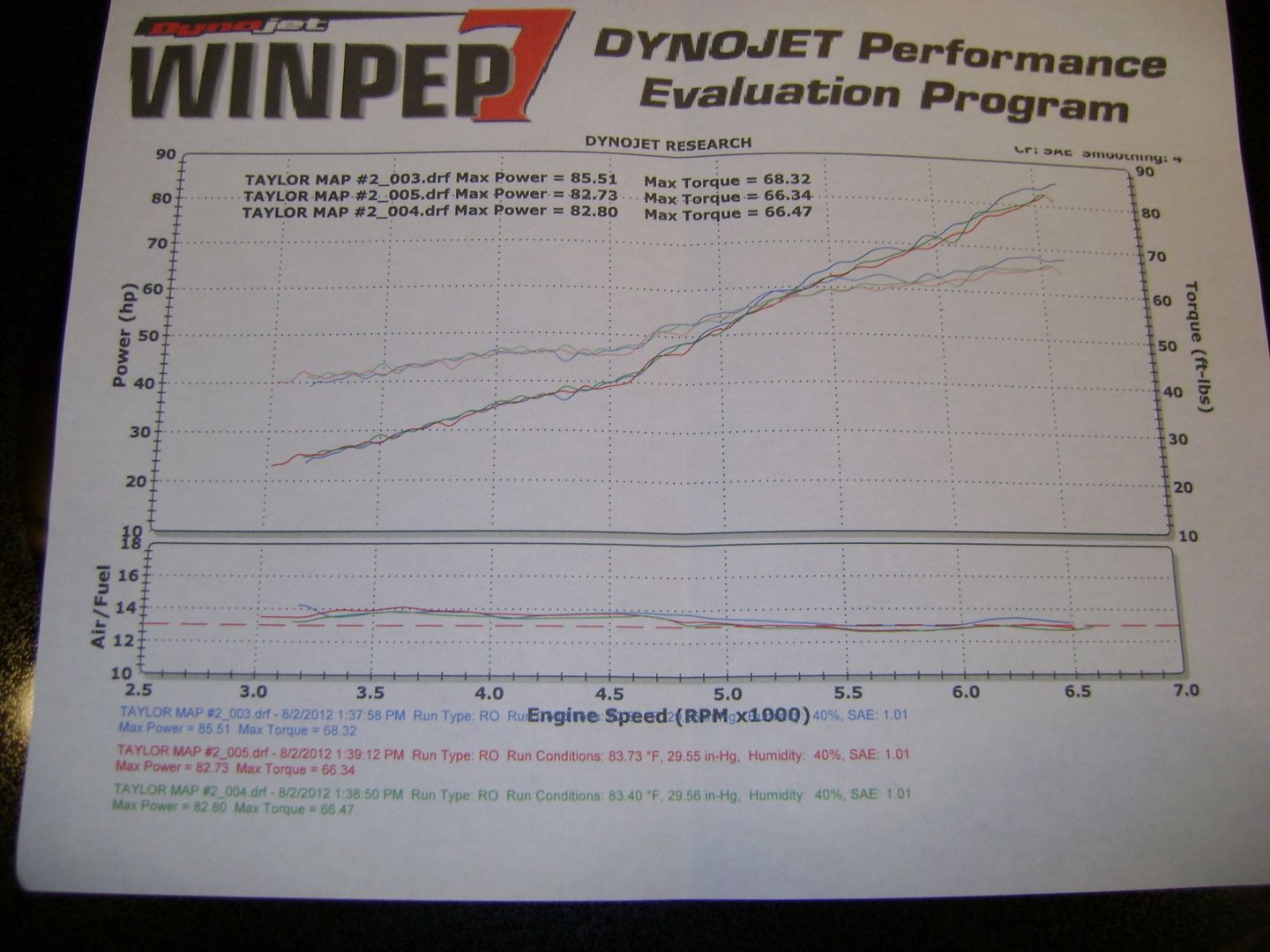 New Sumax rear fender and lighting added recently...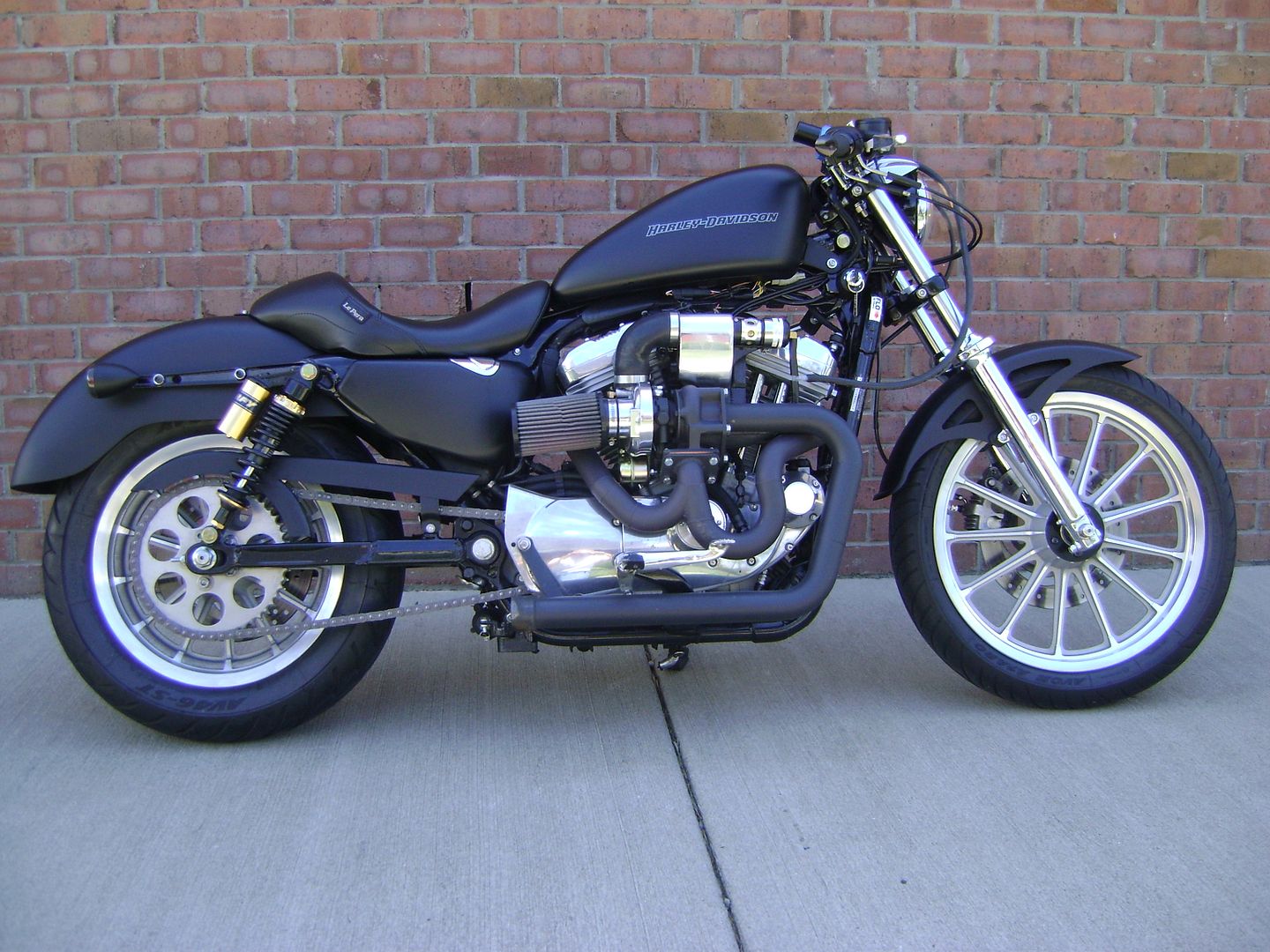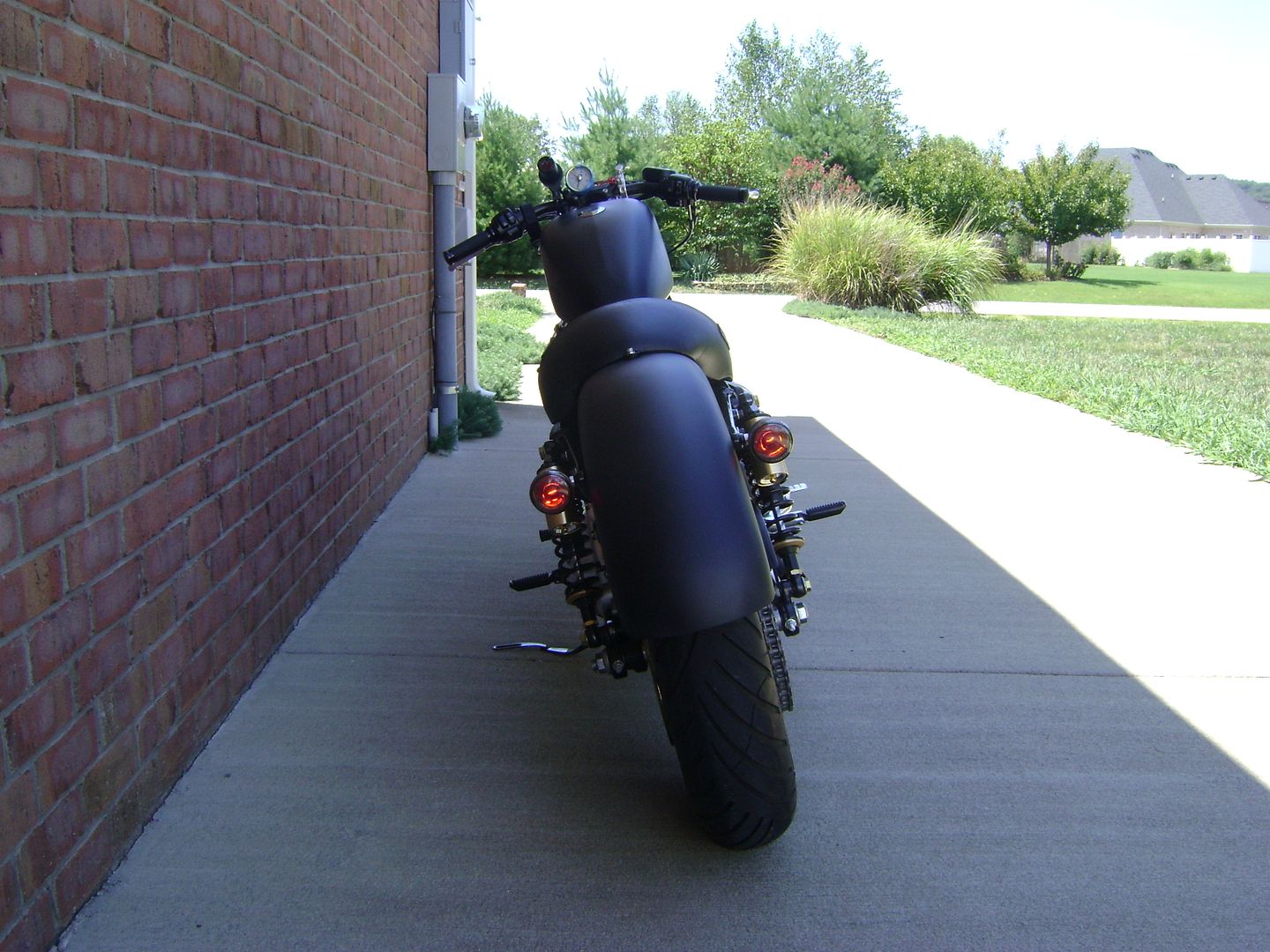 1975IRONHEAD
mine is not as nice,but here is my 75 sporty.
bqkearns
My 2003 Prostreet FXR, billet everything, Delkron cases, axtell big bore topped with S&S heads, E carb, Baker 6 spd od, BDL top fuel primary, and yes it's as quick as it looks,,,,,
ghostrider69 #2
Dang, a few weeks and only four bikes? Well he!! I'll throw another in the mix.
2009 Dyna StreetBob
Stock 96"
6 Speed
V&H Big Radius pipes
WideGlide style 3 Degree trees
Wild1 16" x 1 1/4" apes
Modded Milwaukee Iron rear fender by yours truly
Metallic Silver base with Metallic Red Scallop paint by your truly
A little chrome here and there.
nunner
72fl
I'm throwing mine in. She's a 1972 FLH, started out as a almost stock bagger, always was inspired by Ness custom's and this is what I came up with.
Powder Coat Engine 2 tone
Custom Stitch Seat
Adjure Ligting
74" engine with 1 or 2 extra's balanced/blueprinted
Diamond cut heads
beadblasted and highlighted Amber Windshield
40" Burly Beach Bars
Seat height 20"
S&S Super E
Vintage full cover shocks
Custom 2 tone Floorboard Fringe
DAILY RIDER
Wow, some really fine scoots for this month(s), thanks to all who entered.
And again, my apologies for missing a month of the ROTM contest.
Now I have to go start the September Entry thread!