Great looking ride Jesse! I work is Tulsa and live outside of Talala near Oologah lake. The biggest problem I've had shopping the fairing is my bike being a '97. The memphis shades is the only company I've found that claims to be able to specifically fit my year/model. I opted for the ebay unit which the seller does state in his ads that his fairings are NOT ready to bolt on and must be tweaked to work for your particular ride. What I received was basically a blank inner and outer fairing that requires proper trimming of the edges as they were uneven, sanding due to runs in the primer and cheap primer that was chipping/peeling in places. Stainless brackets that are the proper spacing for my detachable points on my forks, but cannot be used due to jamming the fairing too far back and into the handle bars, ie, will not allow fairing to mount properly.
Since this was basically the only option I could find that had an inner fairing with speaker and stereo mounts at a price a single Dad with three kids could work with, I bought it expecting to spend some man hours to make it work. I didn't expect I would have to go as far as I have, but I don't want it to be obvious that it's a cheap POS. Ha!
I think she'll be great in the long run and it will all be worth the man hours involved.
I've got about $200 in the fairing, $225 in the Marine Stereo and the 4-5 1/4" Polk speakers, $30 for the flexible internal antenna and about $350 worth of Candy Wine paint and clear coat waiting for it's turn.
Here's a pic of the inner fairing with creating the mould for new fiberglass to expand the speaker mount areas.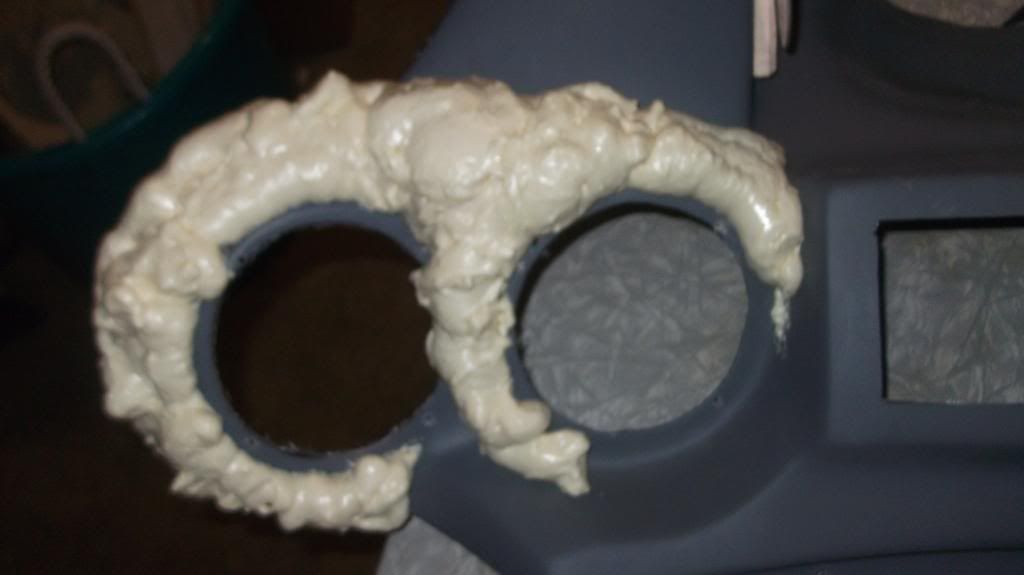 First trimming of foam, more added to fill holes and areas where I trimmed too much.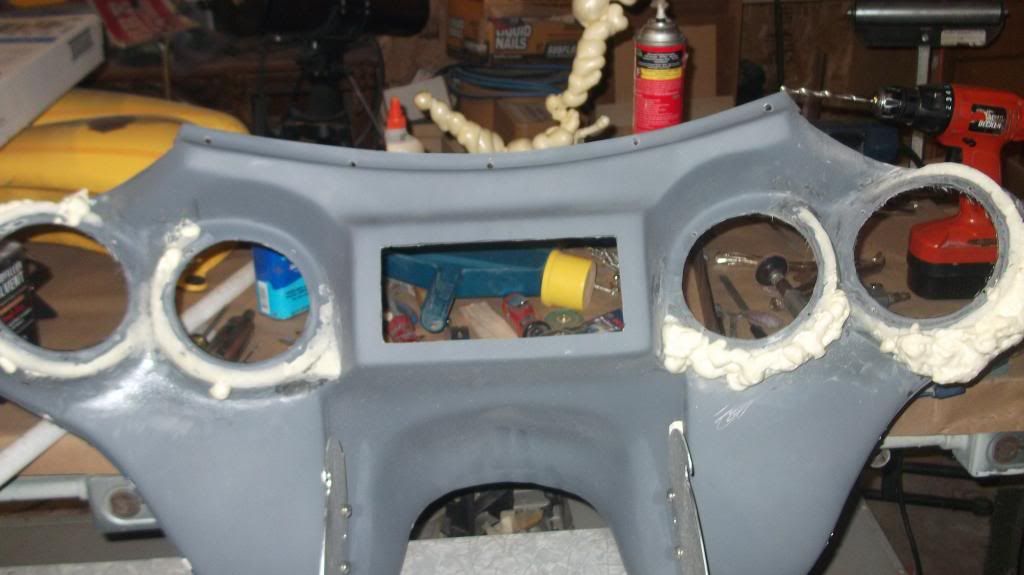 Next pic is the brackets with untrimmed maple spacers. I used some 2024 T3 Aircraft grade aluminum (because I had it) for the brackets. After trimming the maple properly, I'll take all 4 peices to a friend that has a machine shop for fabrication. The spacers were required to properly line up the brackets with the factory windsheild mounts on the forks.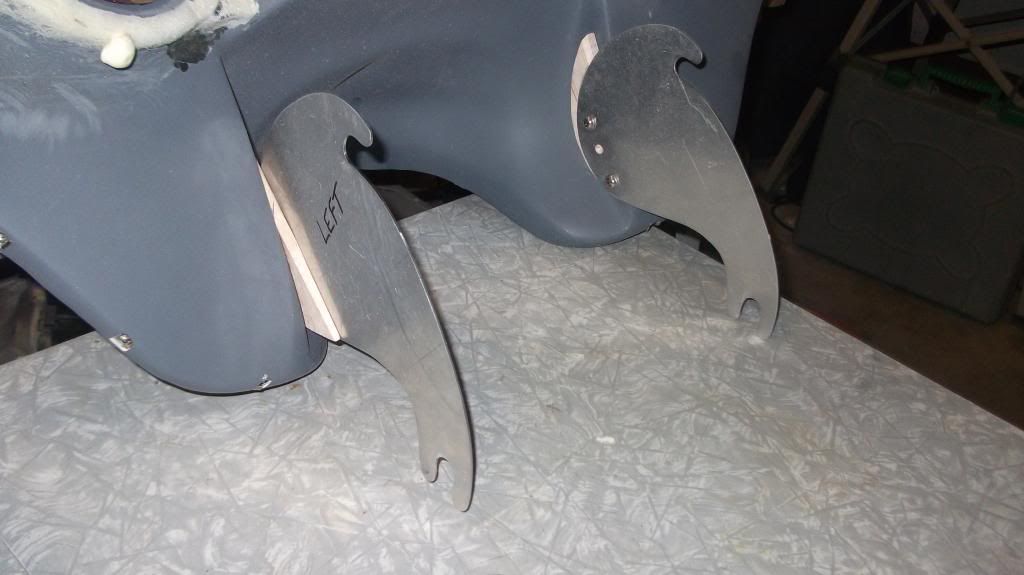 Since it's winter, I've decided to not be in any hurry for this project. I'm not so sure that I'll have saved much $ after everything is said and done, but if she looks good after it's completed I'll have some sense of accomplishment.
Will post new pics as I move forward with the project.