Started life as a Night Train, did a little of this and a little of that.
First set of pics I had a Dyna Wide Glide Front End on her with a 19" 40 spoke hoop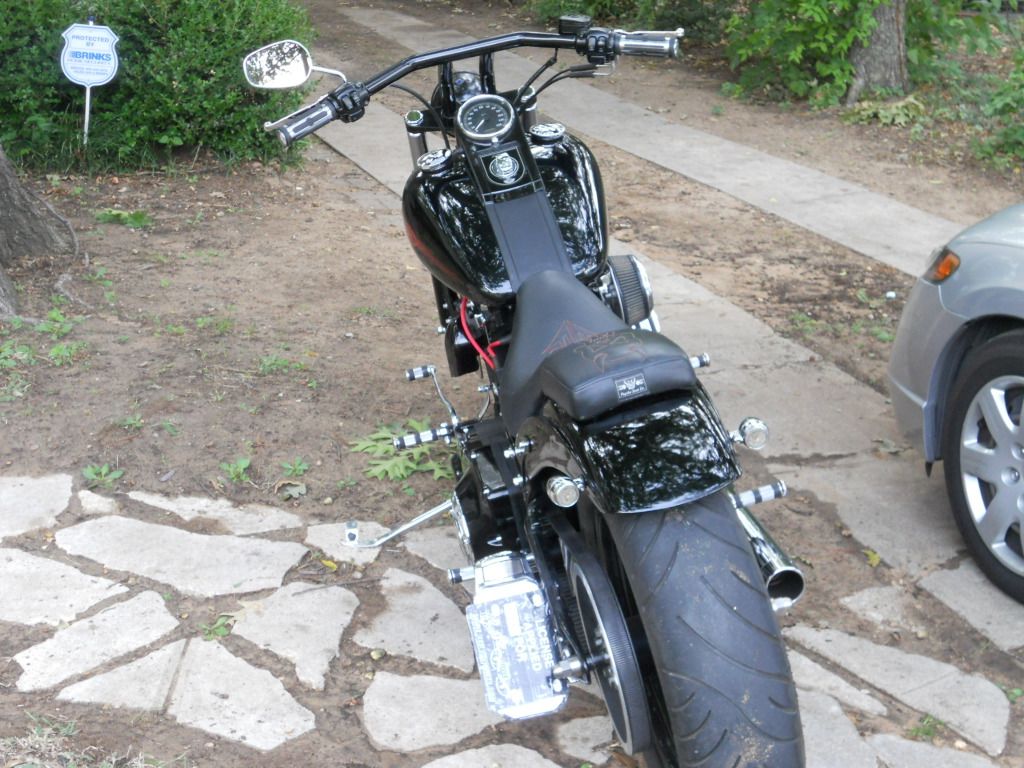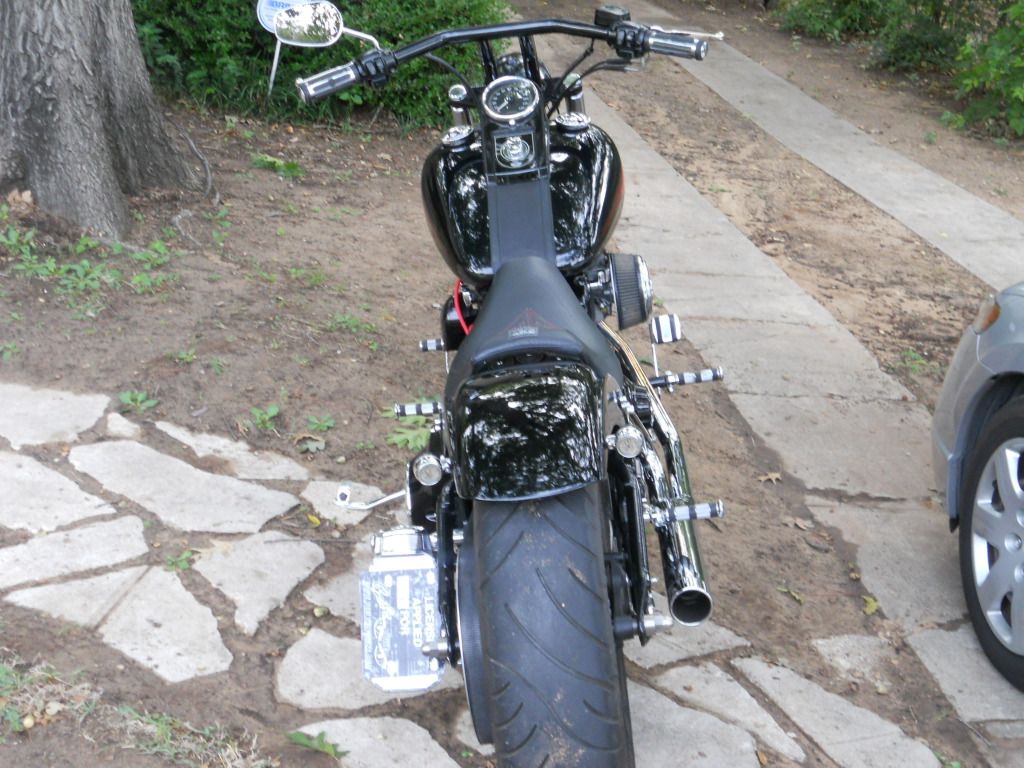 .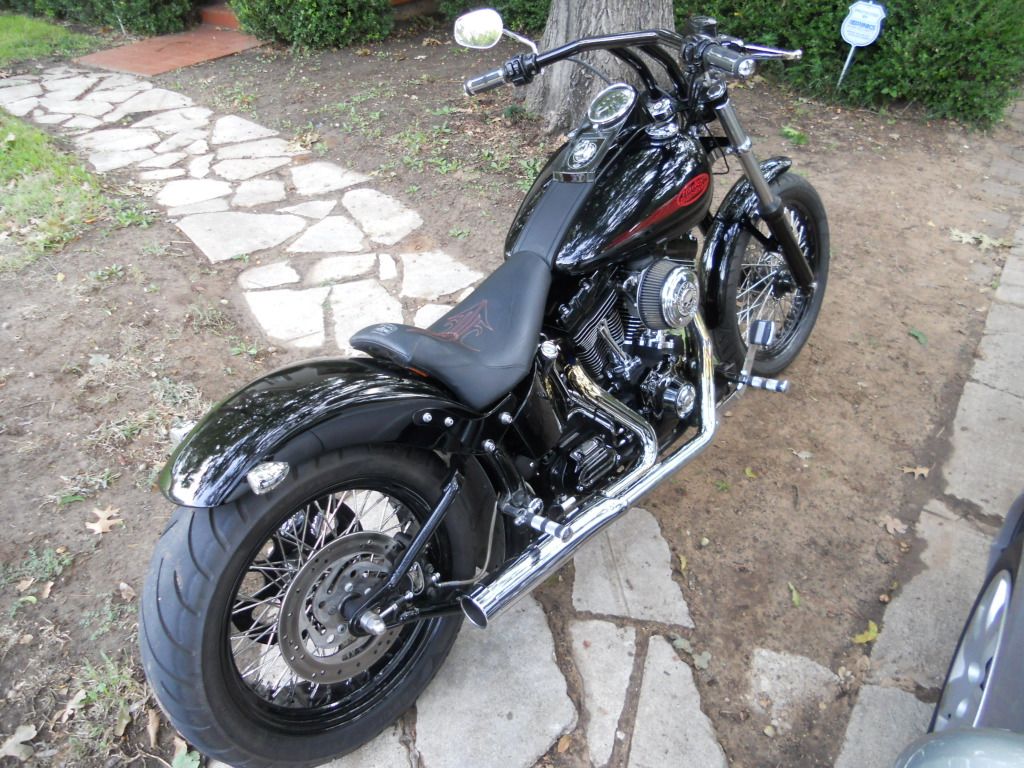 Second set of pics are it's current front end Fat Boy with a 21" 60 spoke hoop. The wider taller tire carves the road nice. I also changed the bars, risers, and mirrors. Installed 2.5" froward control plates, and wrapped the pipe.