I am planning on changing the handlebars, and was wondering about dis-assembly. I presume, the headlight ring comes off, then the upper trim can be removed, and then I can remove the part around the handlebar clamps and ignition switch. Correct?
I was also wondering if I need a special windshield, since the headlight nacelle is so large. It's almost 12" across, and most windshields have a 9" cutout.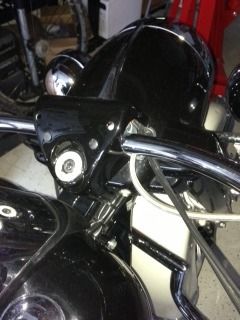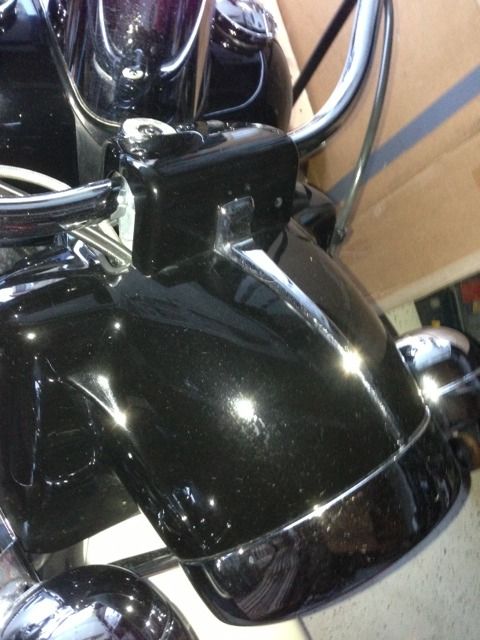 And, what is this switch for?
Can these round clamps be changed to something smaller, maybe side-mounted? Do I need new lids and hardware?