Quote:
Originally Posted by
ramcr913
Well I got back out there today and finished flattening the motor mount boss. Stayed on it with a hand grinder- light passes checking it with a straightedge. Pictures are kinda deceiving but the seat is now pretty flat.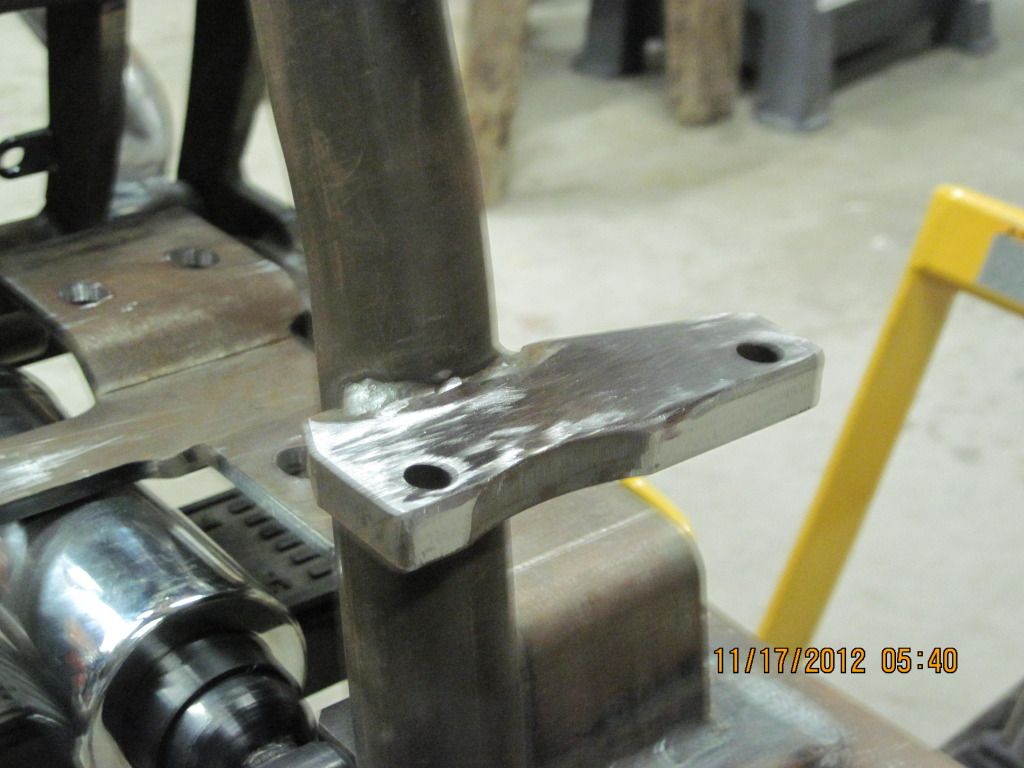 I set the motor back in and the "rock" was gone. Got the tranny in, then the motor plate. Tightened down the rear mounting bolts and checked the front mount for clearance. I managed to get a .003" feeler gauge in there but it was a tight fit. It was a tedious job, but I guess it was necessary.
Looking at your photo, it looks to me like you have a bad weld at the rear motor mount to center post. I don't know what it looks like on the bottom, but the top looks week, and this is an important connection. The motor torque will be pushing down on this mount, so if it were me I'd get a better bead put on that connection before anything else. The misalignement of the mount could have been a result of this bad weld.
I think for the money the Ultima products are well worth using, I built one, but look the welds over and be sure they look trustworthy before you cover them up!